A short video in Welsh and English.

How do you know the bee is Welsh? Just curious
Well it was buzzing a lot but without using the letter Z!
Also it was sufficiently far from the border for me to assume it was at least domiciled in Wales…
Heddiw - Today.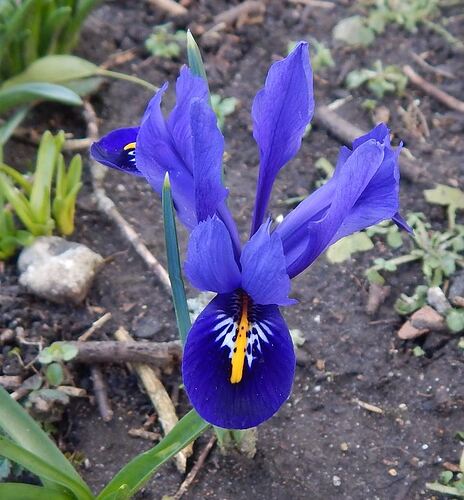 Gellesgen bach - Dwarf iris.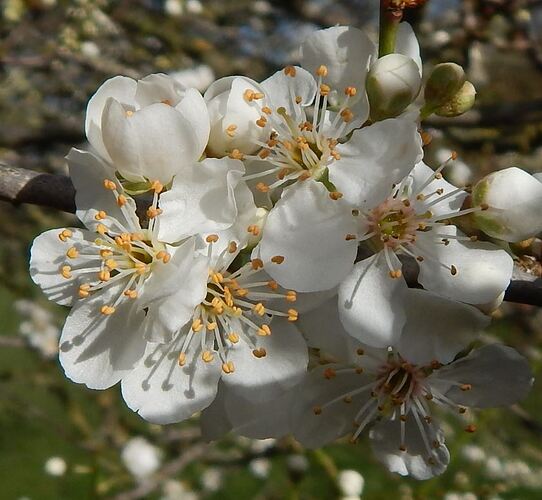 Blodau draenen ddu - Black thorn flowers.
(click on images for full size).
Cheers J.P.
An unusual visitor to the garden recently - only seen him a couple of times but finally managed to get a photo. Not only is he a robin frongoch but also a robin adenwen!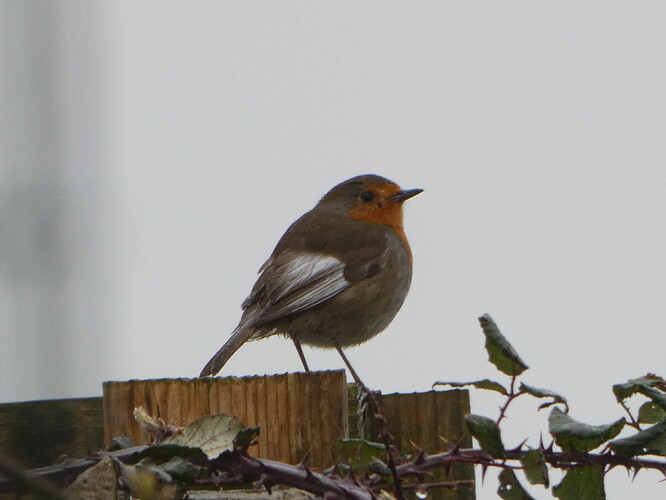 Mae dwi'n trio gwneud y fideo natur yn Cymraeg ac Saesneg.
I tried to make a nature video in Welsh and English.

Please watch, hit the bell and tell a friend.
Diolch!
heddiw - today.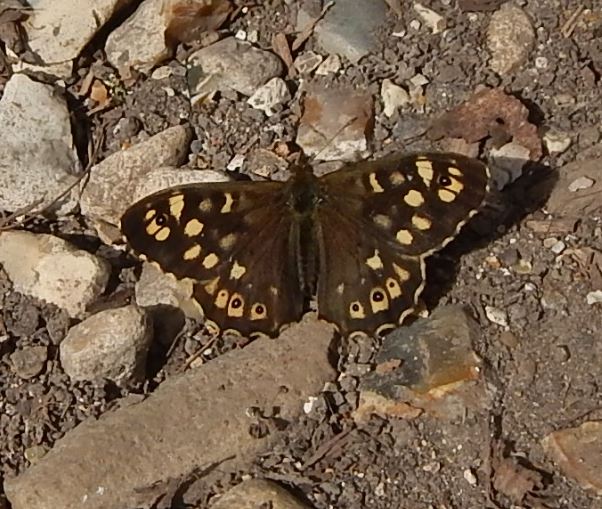 Gweirloyn brych - speckled wood.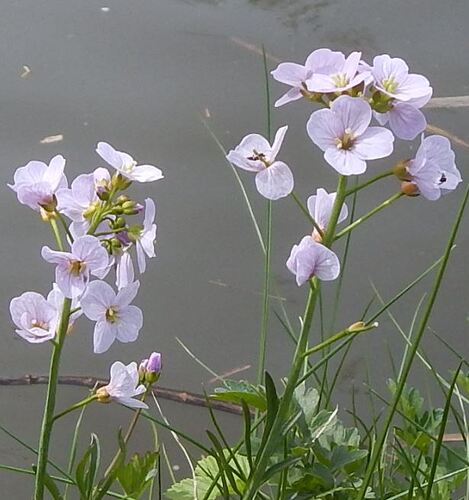 Llaeth y gaseg - cuckoo flower.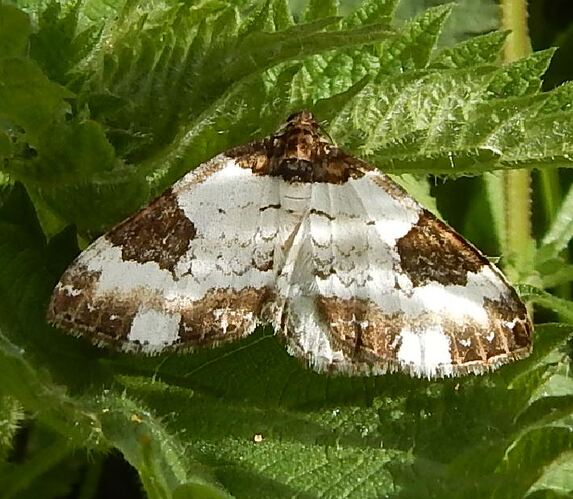 Brychan hardd y calch - pretty chalk carpet.
Cheers J.P.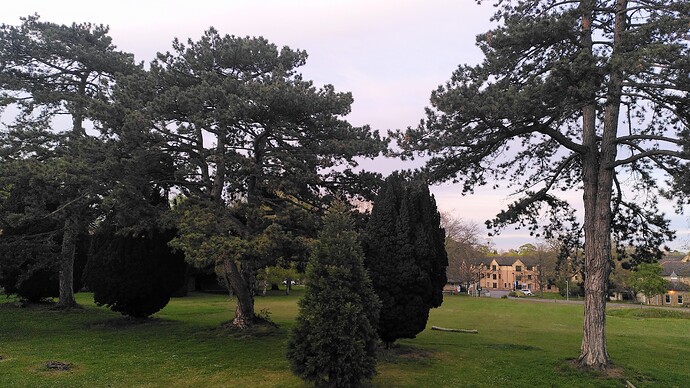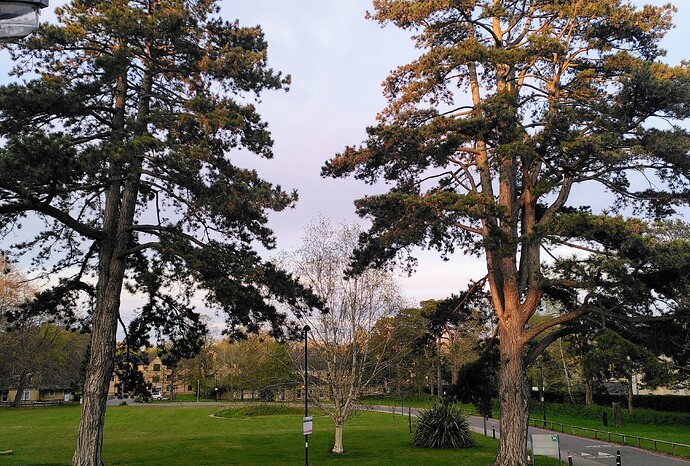 Coed enfawr bendigedig ar dir ysbyty Warneford, Rhydychen. (Trwy'r ffenestr.)
Magnificent trees in the grounds of the Warneford hospital, Oxford.
Some of the more vociferous visitors to our garden this week.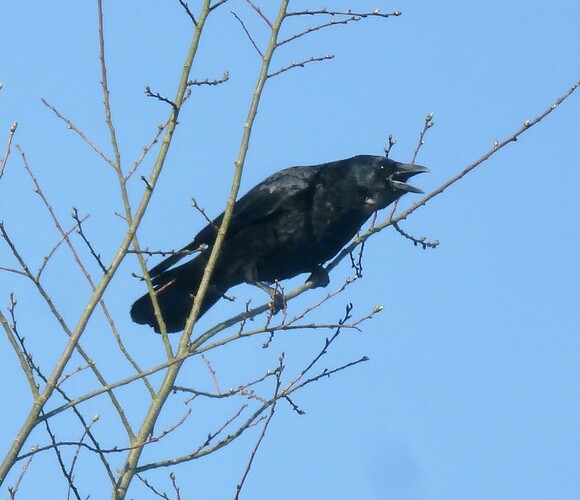 Cigfran - Raven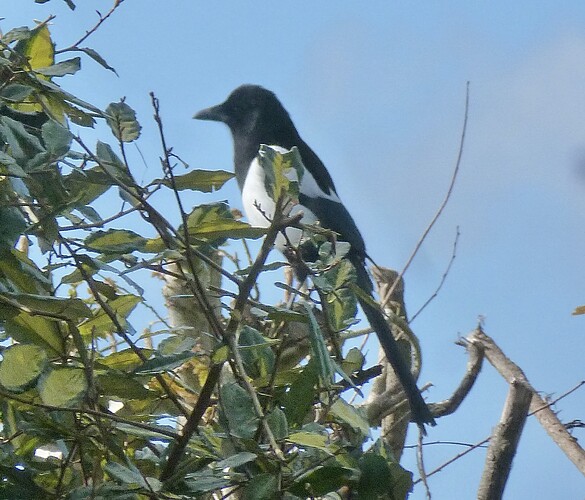 Pioden - Magpie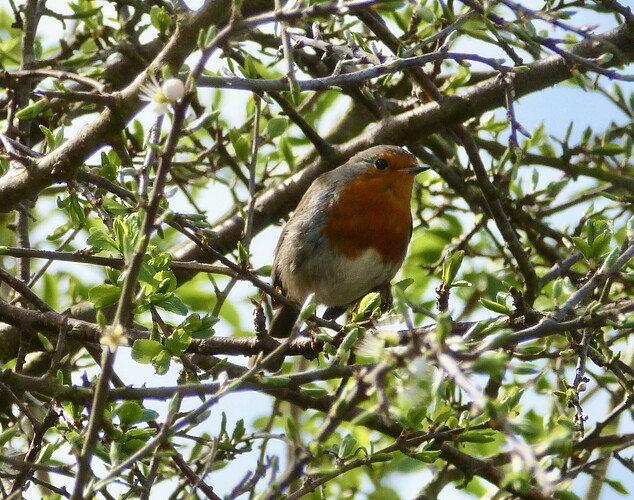 Robin Goch - Robin
Ddwy, dwi'n trio gwneud y fideo.
Yesterday, I tried to make a video.