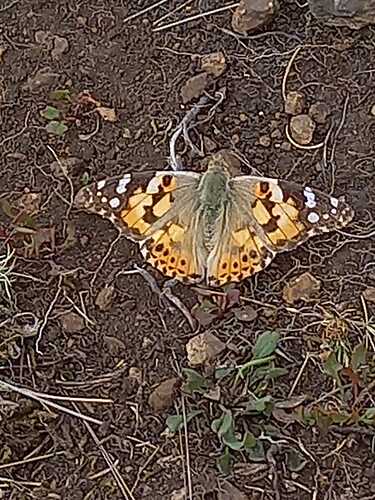 Mantell dramor
Today, a Painted Lady on the top of windy Roundton Hill. It chased away a Red admiral (Mantell Goch). Quite early in the season for both of them.
I had a Painted Lady (Mantell Dramor) in my garden today!

They're migrants and we've had a "mini invasion" from the area south of the Sahara in North Africa. There tends to be two arms to their migration from Africa – an eastern one that goes through Tunisia, Italy and then into eastern Europe and also a western one which comes into the Iberian peninsula, France, the UK and eventually the Arctic Circle in Norway. Makes sense that their Welsh Name is "tramor" - foreign/overseas, but how do they do that on their little wings!! The wings on the one one in my garden were looking only slightly worn, but it was tired and so resting and feeding for some time.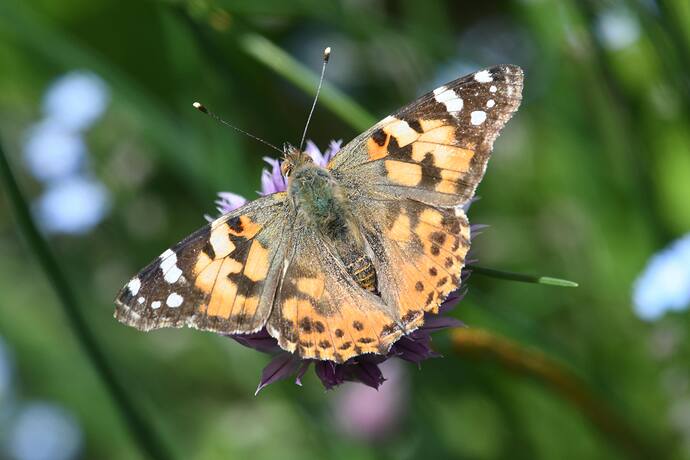 Heddiw - today.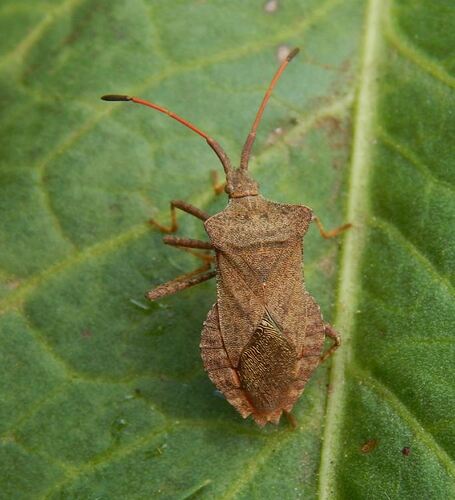 Tarianbryf - sheild bug.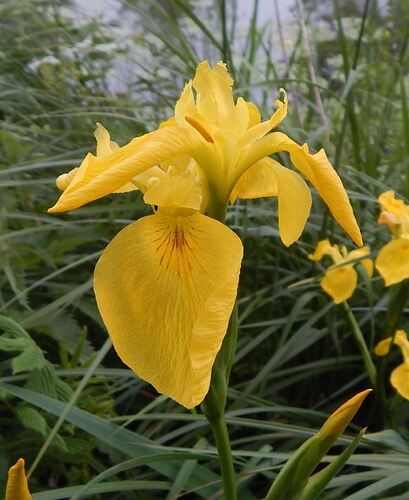 Gellesgen - yellow iris.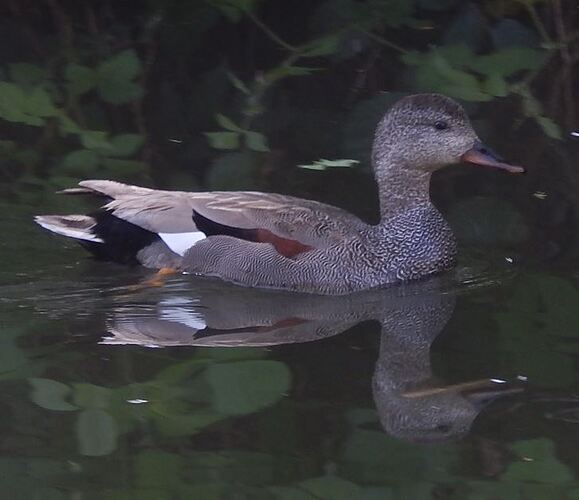 Hwyaden lwyd - Gadwall.
Cheers J.P.
Heddiw - Today.
Mursen fawr dywyll - Beautiful demoiselle.
Gwybedyn mai - May fly.
Trwynog - snout.
Llyffant y gwair cock a du - Red and black froghopper.
Mursen ar fy llaw - Damselfly on my hand.
Cheers J.P.
Waw! Ffotograffau gwych - fel arfer!
Several months back, I found a praying mantis on the porch steps and decided to take pictures of it.
Fabulous! Are you in Spain? We're always on the lookout for interesting things.
Here's one of our finds.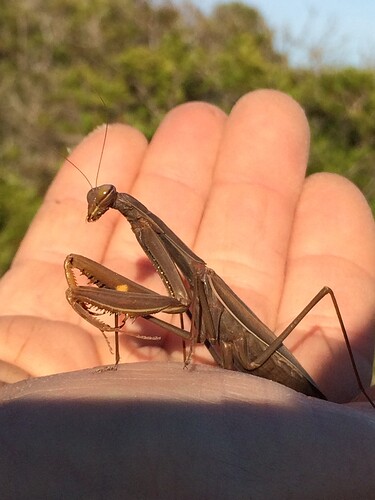 No, I'm in the western US.
Orchids, this week, in the grounds of Powis Castle. Common spotted orchids just emerging, and dozens of common twayblade.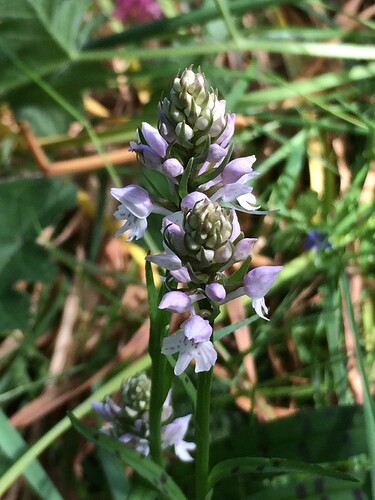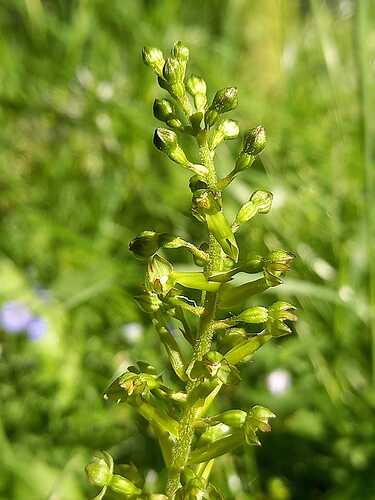 Today in the garden in Pembrokeshire. Female Greater Spotted Woodpecker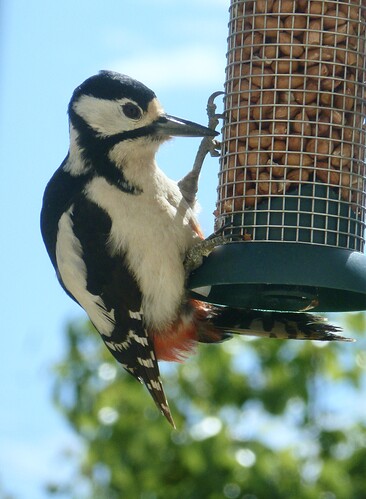 Heddiw yn yr ardd yn Sir Benfro. Cnocell Fraith Fwyaf benywaidd
Mae'n edrych fel hun yn ein gardd yma
Mae gŵr ac un ifanc yn ymweld â ni hefyd

Heddiw - today.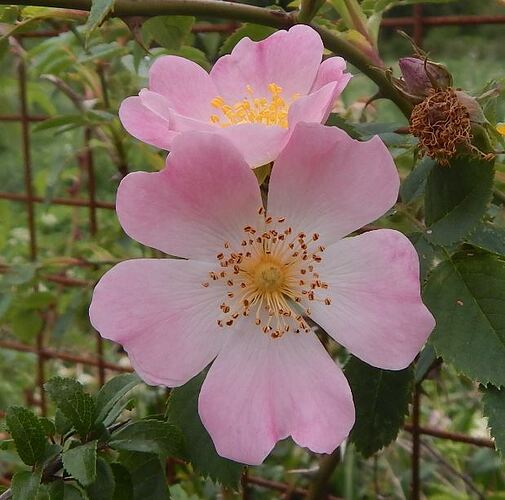 Blodau rhosyn gwyllt - dog rose flower.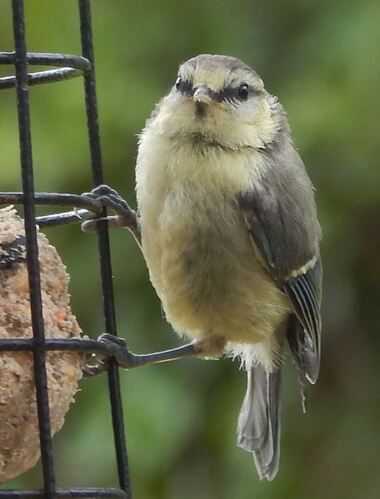 Titw tomos las ifanc - young blue tit.
Cheers J.P.
Today at RSPB South Stack - Ynys Lawd, Sir Fôn.
Chwilen Rosie - Rose Chafer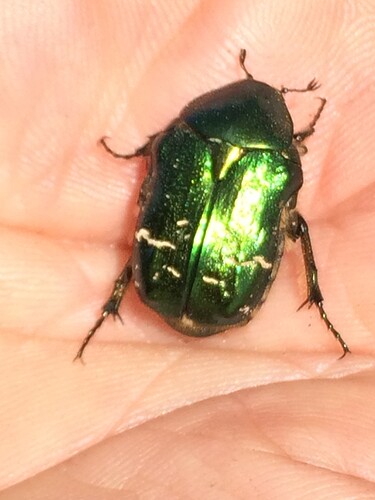 Tegeirian y Gors Gogleddol - Northern Marsh Orchid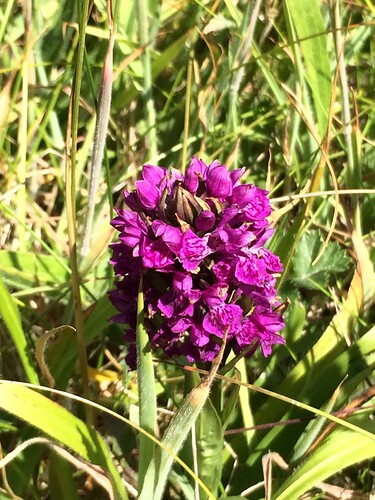 Provençal Rose (fel Rhosyn Bwrned, ond yn binc), like Burnet Rose only deep pink, a coastal species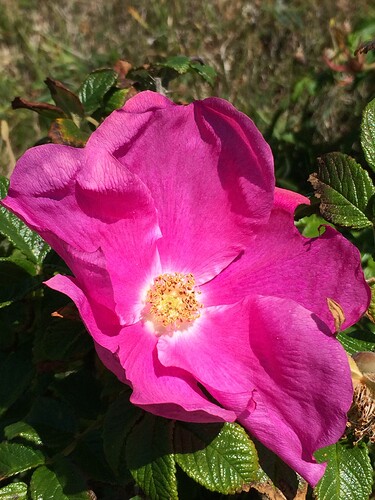 And of course, puffins (pâl) and choughs (brân goesgoch) as well as lots of other lovely things. Great place, and the RSPB lady will converse in Welsh!
That should be Chwilen Rosod, but ipad does its own thing.