Great, keep an eye out on the Forum for where we will meet in Victoria.
Is it possible to swap phone numbers?
The meeting point for the Llon-dain this Sunday at 2.00pm will be on the 'outside' seats (within the covered station) between Platforms 7 and 8. It is outside Costa and by WH Smiths. Anyone who wants to meet on route, let me know. Looking forward to seeing everyone. @DiMatthews @david-44 @simon-gregory-1 @KateM @Richard636363
I will meet you at the station. Really looking forward to it!

Iawn! Dw i'n edrych ymlaen.
Gobeithio bydd y tywydd yn braf (a dim yn oer iawn!)
Bydd y dafarn yn dwym!
Don't worry, we'll be walking in the sunshine in a gentle breeze. Admittedly over fallen trees and through patches of ice!
Waiting for bus Hyde Park Corner
Five of us braved the cold weather for the Llon-dain walk yesterday though it was sunny with no wind. The Queen wasn't at home when we called though so we had to find a pub instead of having a cup of tea with her.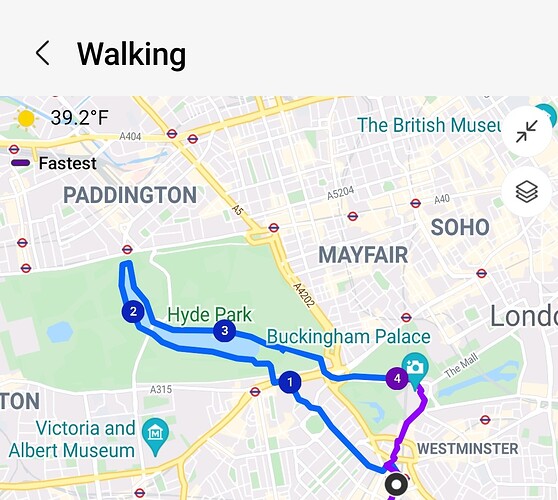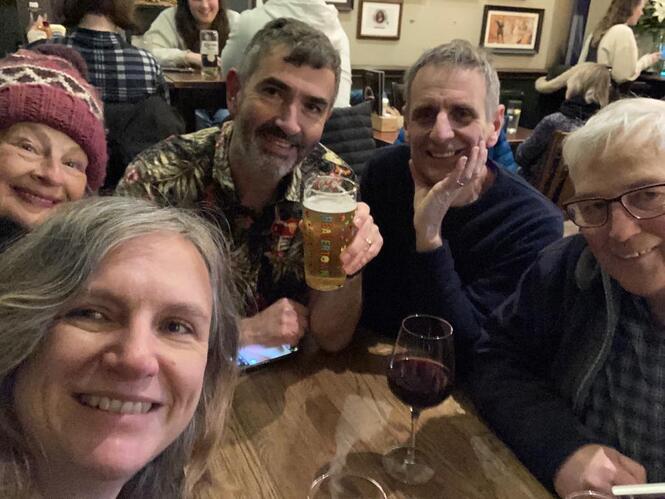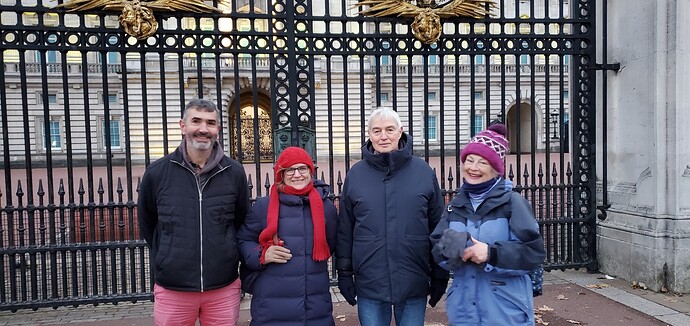 Lovely to see smiling familar faces! You all look suitably rugged up!
The next Llon-dain will be on Sunday, 23rd January at 2.00 o'clock starting at Paddington station and ending at Notting Hill Gate. More details to come nearer the time about where in Paddington station to meet. The journey starts by following the canal and then going down Portobello Road.
I'm not sure I will be able to make this one as I'm volunteering at a church lunch event that day and I think I'll not have enough time to get to Paddington
Dyna trueni but sure to see you on another one.
Looking at a photograph of Paddington station the best place to meet for our Llon-dain walk to Notting Hill along the canal etc is by the automatic gates between platforms 4-6. Looking at the trains, there is a Cafe Nero on the left for those who want to buy a coffee. Everyone to meet here at 2.00pm this Sunday. Edrych ymlaen, everyone welcome.
I'm hoping to finally be able to come to the meetups. As they're walks, can I bring my dog?
Well behaved dogs are welcome which I am sure yours is. We normally end up in a pub to have a quick drink so I am not sure what the rules are on dogs in pubs but I am sure that will be fine too. Looking forward to seeing you at Paddington. Hwyl.
Sorry can't make this one. Enjoy!!!
Aww, but looking forward to seeing you on others.
Nice time had on Sunday with a walk from Paddington station along the canal and then down Portobello Market. Plenty of Welsh and then some beer/wine to finish.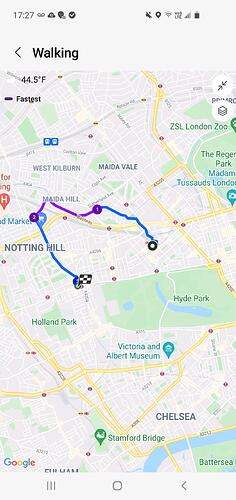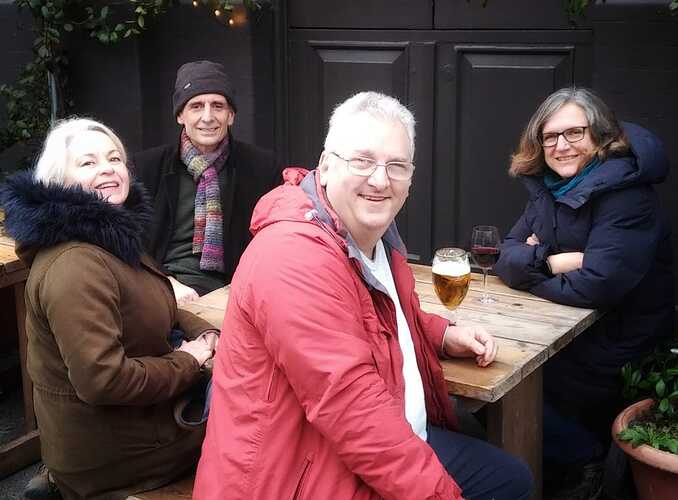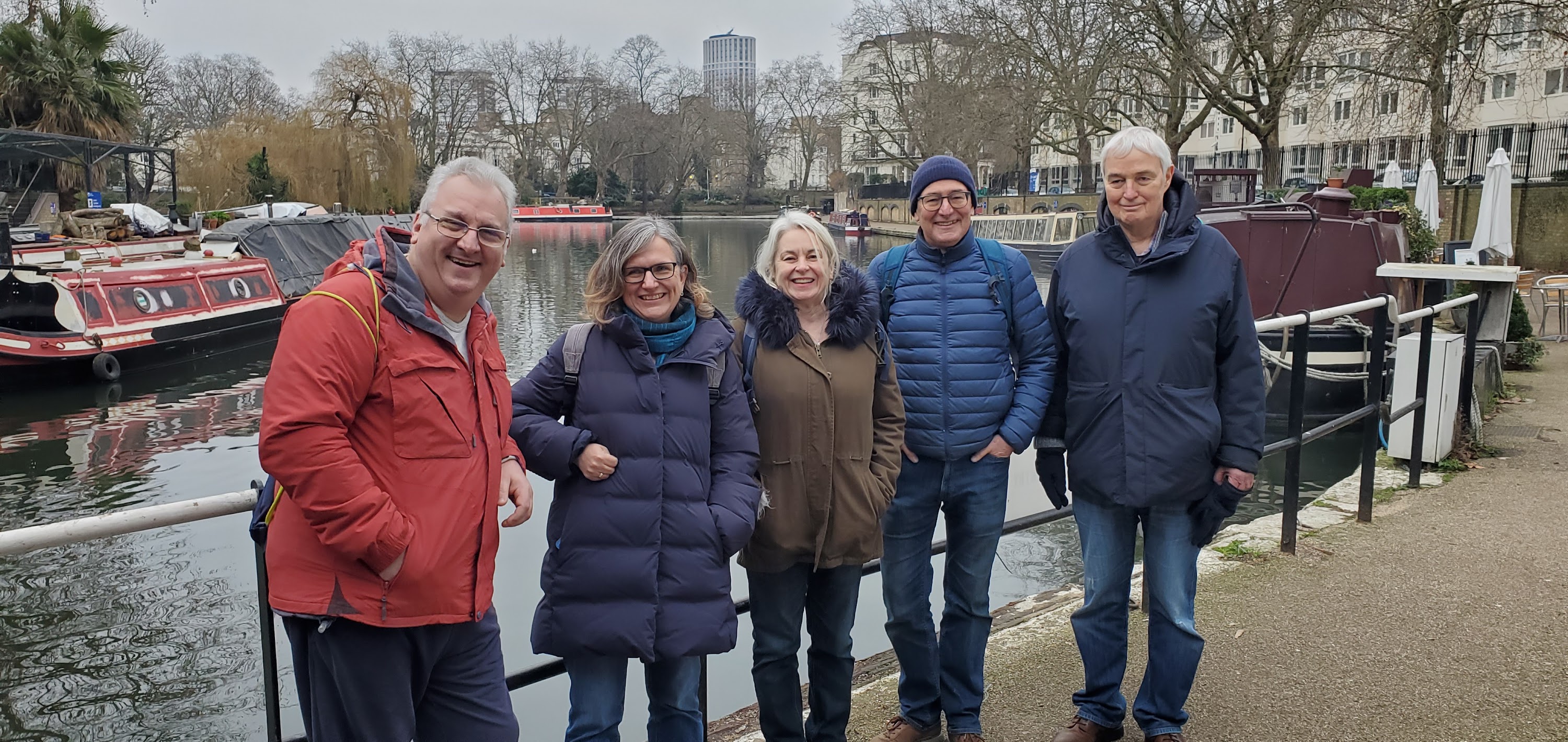 Sorry we couldn't make Sunday's meet up. Am really hoping to make the next one