…To everyone I know, AND to everyone I don't!!

To everyone, whether we have corresponded or not, may you and your loved ones have exactly the sort of Christmas you really enjoy!

Nadolig Llawen i bawb!



Nadolig Llawen i bawb !

Vesel Božič vsem.
Nadolig Llawen i bawb!
Merry Christmas to all!
Frohe Weihnachten an alle!
Wish to you peace, happiness and love.
Merry Christmas to all of you on SSIW. and that you enjoy learning Welsh in the New Year. (like I do)
Nadolig llawen iawn to all our learners - you are a light to all of us…

Aran, we're a reflection:- you're the source!
May you always burn as bright!
Mind you, behind every good man is a wonderful woman and Catrin is no exception…
Nadolig Llawen
Fröhliche Weihnachten
Joyeux Noël
Mele Kalikimaka
Merry Christmas!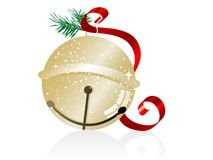 Prettig Kerstfeest Allemaal!
Nadolig llawen i bawb!
(trying to be original ) Happy Easter! ok maybe not…
Nadolog llawen i bawb!

Hyvää Joulua! Nadolig Llawen!
Mike, that's more random than anything else! And I loved it…

Hufâ iowlwa

Nadolig Llawen i chi gyd!
I hope everyone is having a relaxing and peaceful Christmas Day.

To everyone celebrating it, Nadolig Llawen Iawn a Blwyddyn Newydd Dda from the Holy Land (where it's been shirtsleeve weather until a couple of days ago)!