Preparations are well underway for the Eisteddfod Genedlaethol (National Eisteddfod) which will take place in Llŷn ac Eifionydd in north-west Wales 5-12 August 2023. This thread is the place to post any news or queries.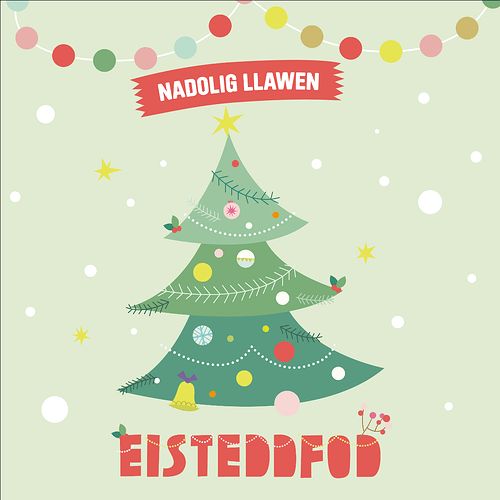 Here is the latest from the Eisteddfod organising team:
We're looking for an individual or team to work with us to organise, co-ordinate and curate Y Lle Celf in 2023 and to start the work in Rhondda Cynon Taf. So if you're organised and passionate about visual arts in Wales and are looking for an exciting project, click here for more information. Closing date - 13 January.
Do you know someone who's made an amazing contribution to science and technology in Welsh? If so, why not nominate them for the 2023 Eisteddfod Science Medal? Nominations are now open and the closing date is 1 April. We'll announce the winner's name on the Eisteddfod Maes in August.
We've opened nominations for this year's Sir TH Parry-Williams Medal. The medal celebrates and honours an individual who's volunteered and worked wth young people locally for many years. So if you know someone who should win, why not nominate them? The closing date is 1 April and we'll announce the winner during the festival.
Do you live in this year's Eisteddfod catchment area? Join the Cofnod2023 group on Facebook and follow Cofnod2023 on Instagram. Create your own signs to celebrate our place names across the area, and add your photos and any related stories or poems to the facebook page. Remember to use the #cofnod2023 hashtag.
Looking for a last minute Christmas gift? Why not buy a Maes B period ticket? Thanks to everyone who've already bought tickets - we've broken ever record - so make sure you don't miss out on your tickets for Maes B in 2023. Buy your ticket today.
Be ready for a big announcement in January as we launch our Eisteddfod choir, and it's sure to appeal to singers across the whole region. We'll publish all the details at the beginning of the year, so remember to keep an eye on our social media and in the press.
Our #steddfod2024 team is coming together! Congratulations to Helen Prosser, Andrew White and Iolo Roberts on being appointed to serve as officials for the Rhondda Cynon Taf Eisteddfod. Helen will serve as Chair of the Executive Committee with Andrew working alongside as Deputy-chair, and Iolo as Chair of the Local Fund. More information here. We're still looking for a secretary to join the team, and the closing date is 9 January.
We're taking a break over Christmas and new year so we'll be raring to go in January! We'll all be away from 20 December - 9 January, and will only check emails occasionally from 16 December onwards. Thanks for your support this year and see you in 2023.
Cyfeiriad / Address:
eisteddfod.cymru / eisteddfod.wales