I no longer seem to have a pause button. Can someone tell me why this is please?
S'mae Gordon?
Sorry to hear you're having problems! How do you play the lessons? Using the app on a phone or tablet? Via the website directly? Or do you download the lessons to your computer and play them on that (or transfer them to an MP3 player and use that)? These details should enable us to assist more ably.
Hwyl,
Stu
iN ANSWER TO YOUR QUERY, i GO IN TO THE WEBSITE DIRECTLY VIA GOOGLE ON THE COMPUTER
Diolch Gordon,
In which case, the play button is also the pause button. Click it once to play, click it again to pause: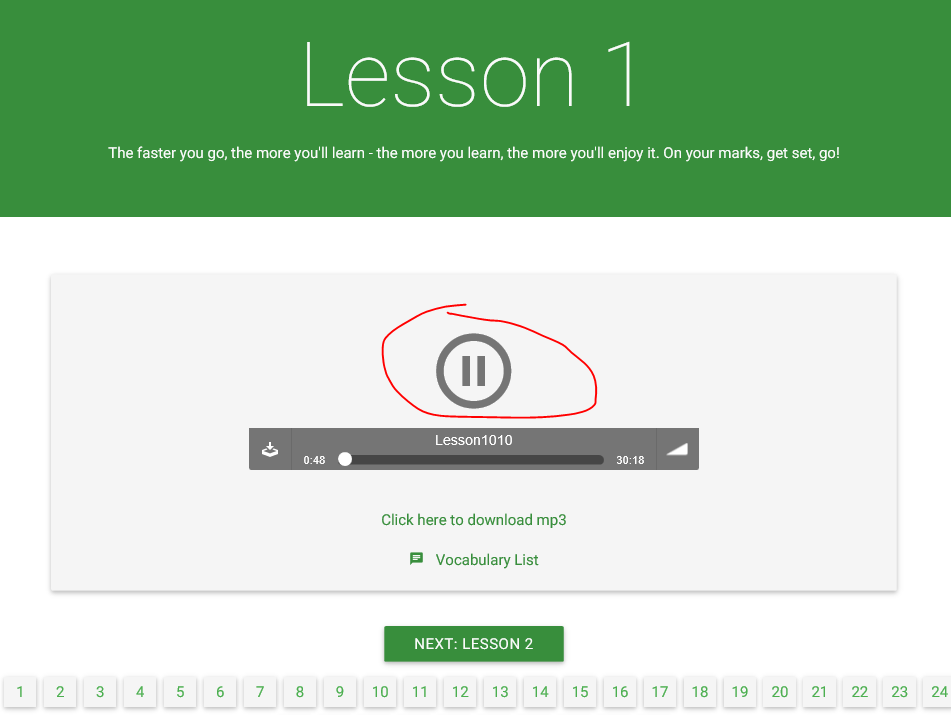 Does that solve your problem? If not, let me know!
Hwyl,
Stu
Well, in Android app(s) this looks like this:
In the app which is curently used by all you can start/pause a lesson on the lesson screen directly and you can refresh its play aswell.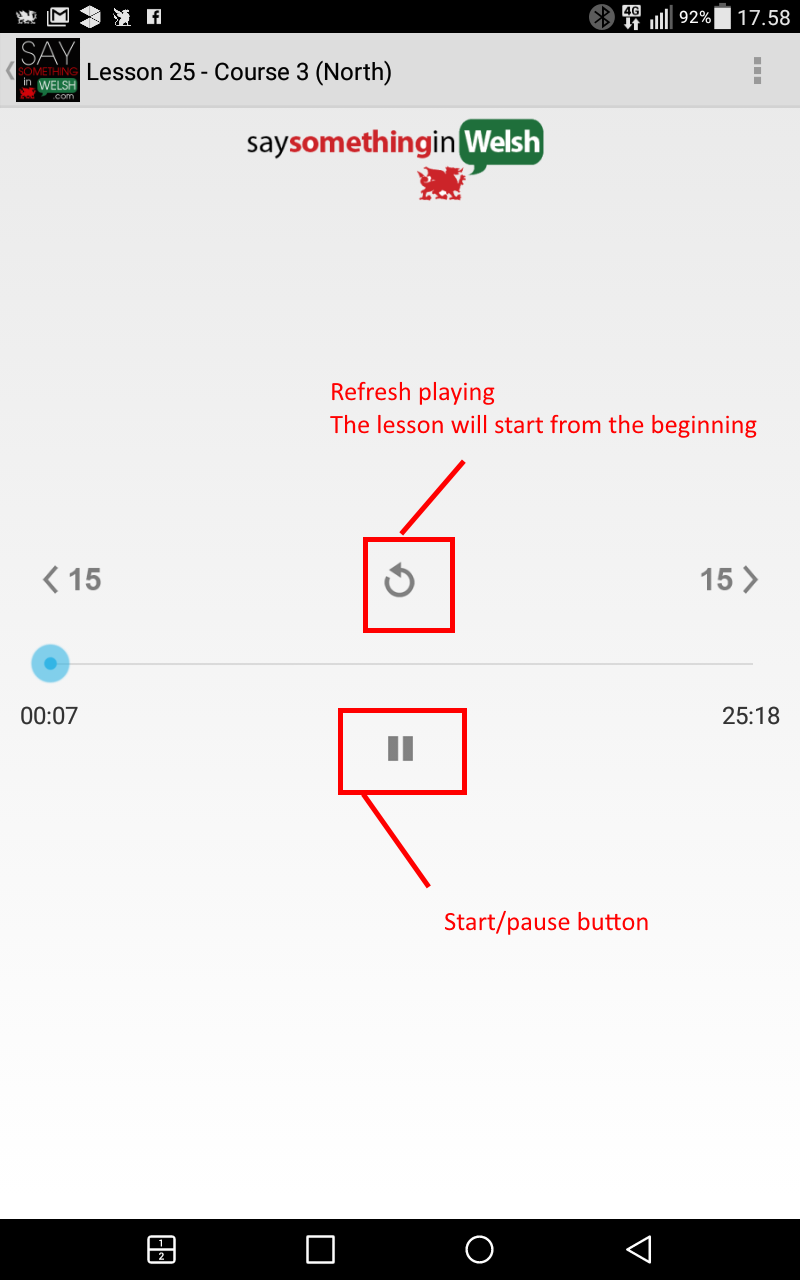 or you can play/pause the lesson which is currently playing from the main screen of the app also, but you can not refresh its playing from there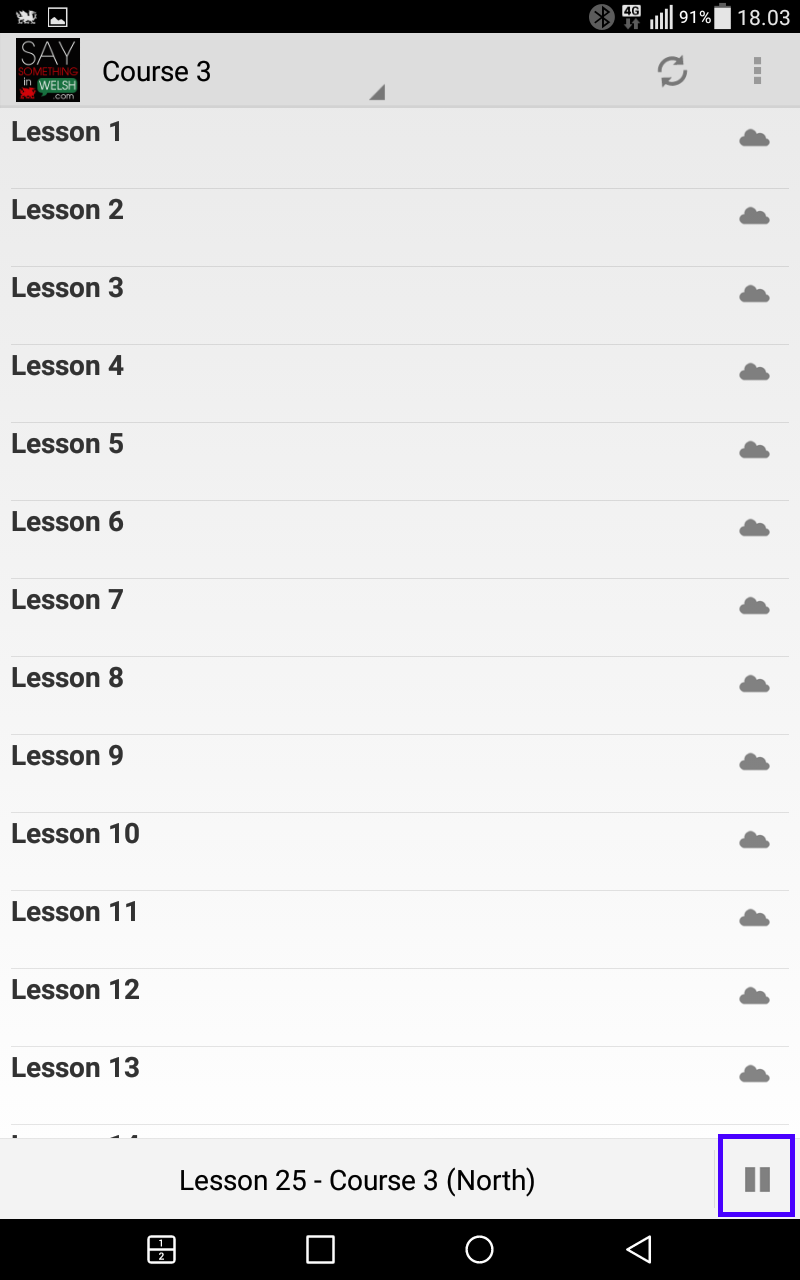 Who might use test app (of you've aplied for testing it) the things look like this:
Directly on the lesson screen: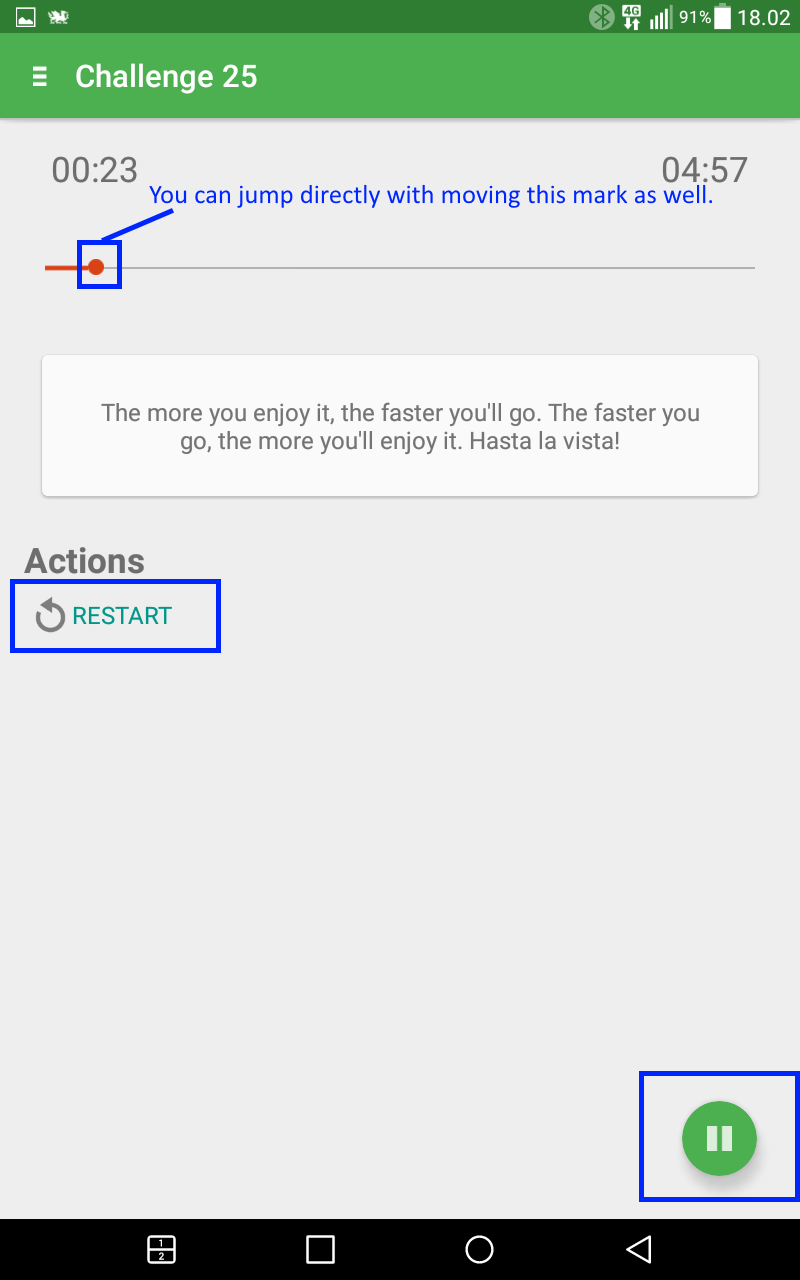 and from the main screen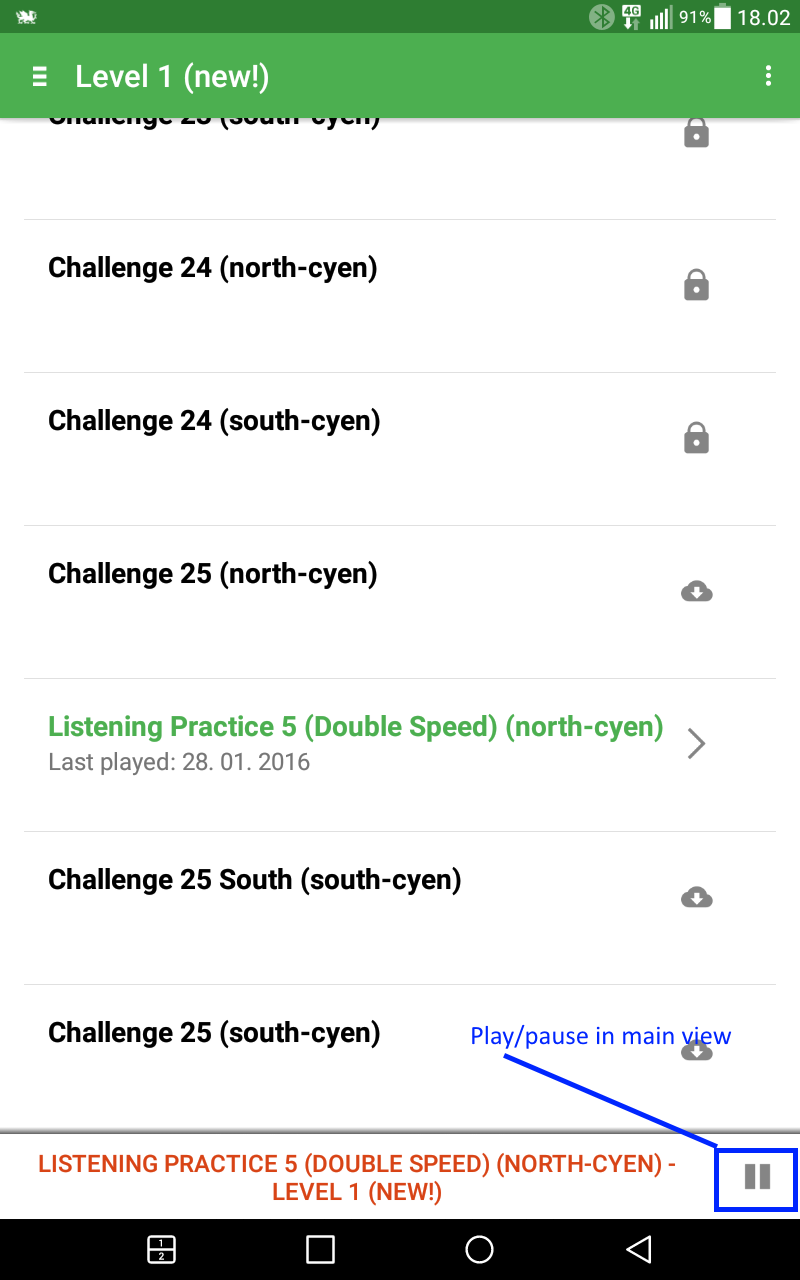 Everywhere mentioned play button is also pause button.
I hope this clears Android app thingys too.
Awesome helping work here, Stu and Tatjana!


Thank you for your help. Problem solved