I am working on Uwch 1 Welsh book. One of the exercises asks for the two sentence parts to be connected to form a nomial clause. I have no understanding of what means. The first two parts are,
Dwedodd y tutor… Dwi'n barod i sefyll yr arholiad.
Wrth gwrs… Maen nhw yn y stwdio.
Can someone explain in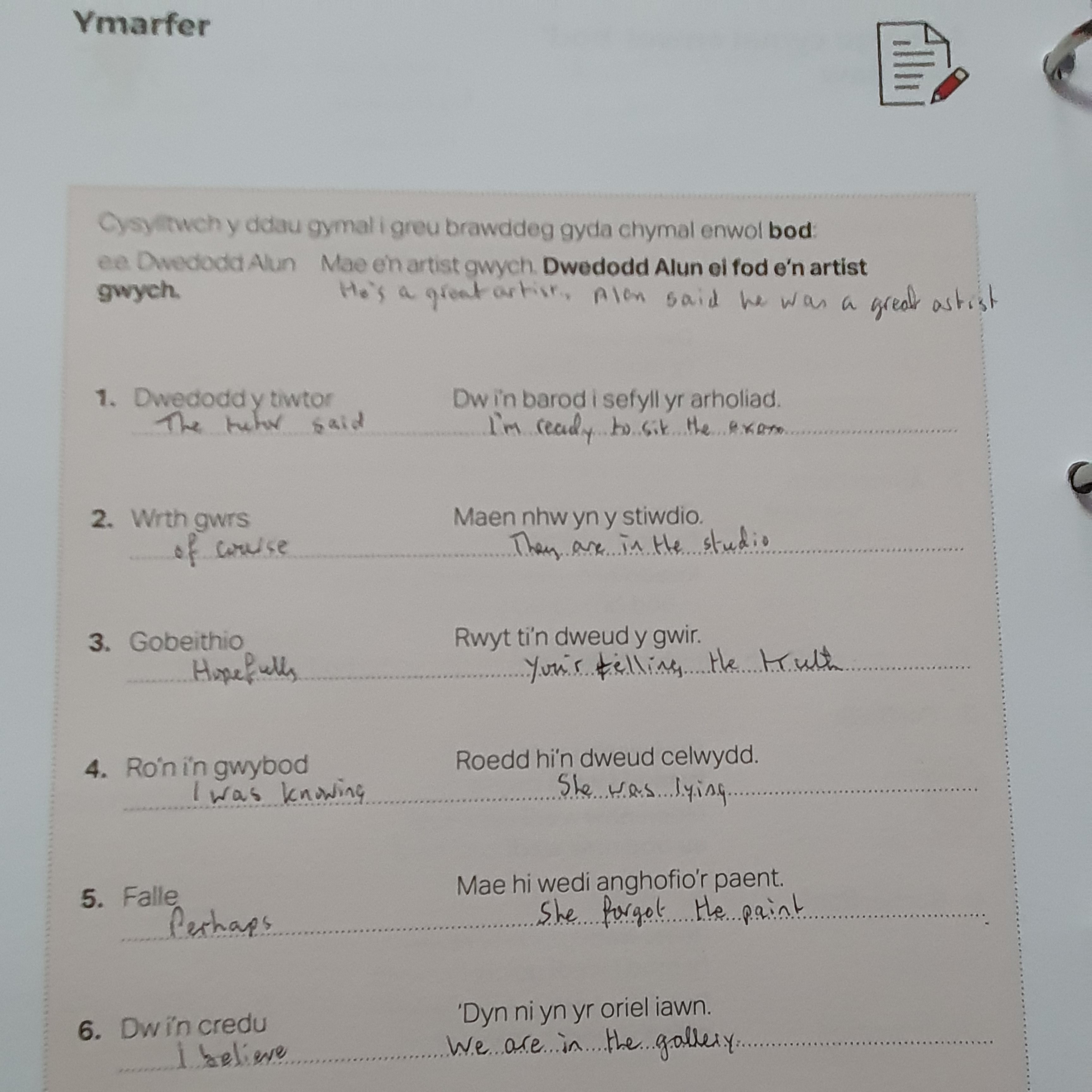 jargonless words what on earth I am supposed to do with this.