This is starting to become somehow traditional what I really like.
If in the year 2016 I had a privilege of @margaretnock visiting me for 5 days in our little country, speaking Cymraeg wherever around we went - about which all you can read here.
And in 2017 another privilege and honor to get another 1 week visit in my little country, this time from @brigitte, speaking Cymraeg all around wherever we went again, about which you can read all here.
This year I've got the honor to meet someone in Ljubljana and the Welsh speach was heard at the river Ljubljanica again.
This year I didn't have the special guest as he, with his wife and two friends, already organized holidays in our little beautiful country by himself, but had an honour and privilege to meet them all before heading back home.
I had the honor and was very happy to meet @PhilgJones for the paned o goffi and almost one hour chat entirely in Welsh yesterday. It was great to hear the Welsh speach in Ljubljana again and some bits of where Phil, his wife and friends were traveling, climbing etc.
I was extreamly happy to get the chance to speak some Welsh "live" and not just trhough the Skype. There was (almost) none English spoken for almost an hour and I have to say that Phil speaks Welsh excellently. I hope they all had safe journey and are happily at home already so I believe Phil would surely have something more to add here.
Special thanks also to @BronwenLewis who indirectly enabled this meeting and sgwrs to happen mentioning me living in Slovenia in the chat she and Phil had some time ago.
Thank you to both, creating this opportunity for me.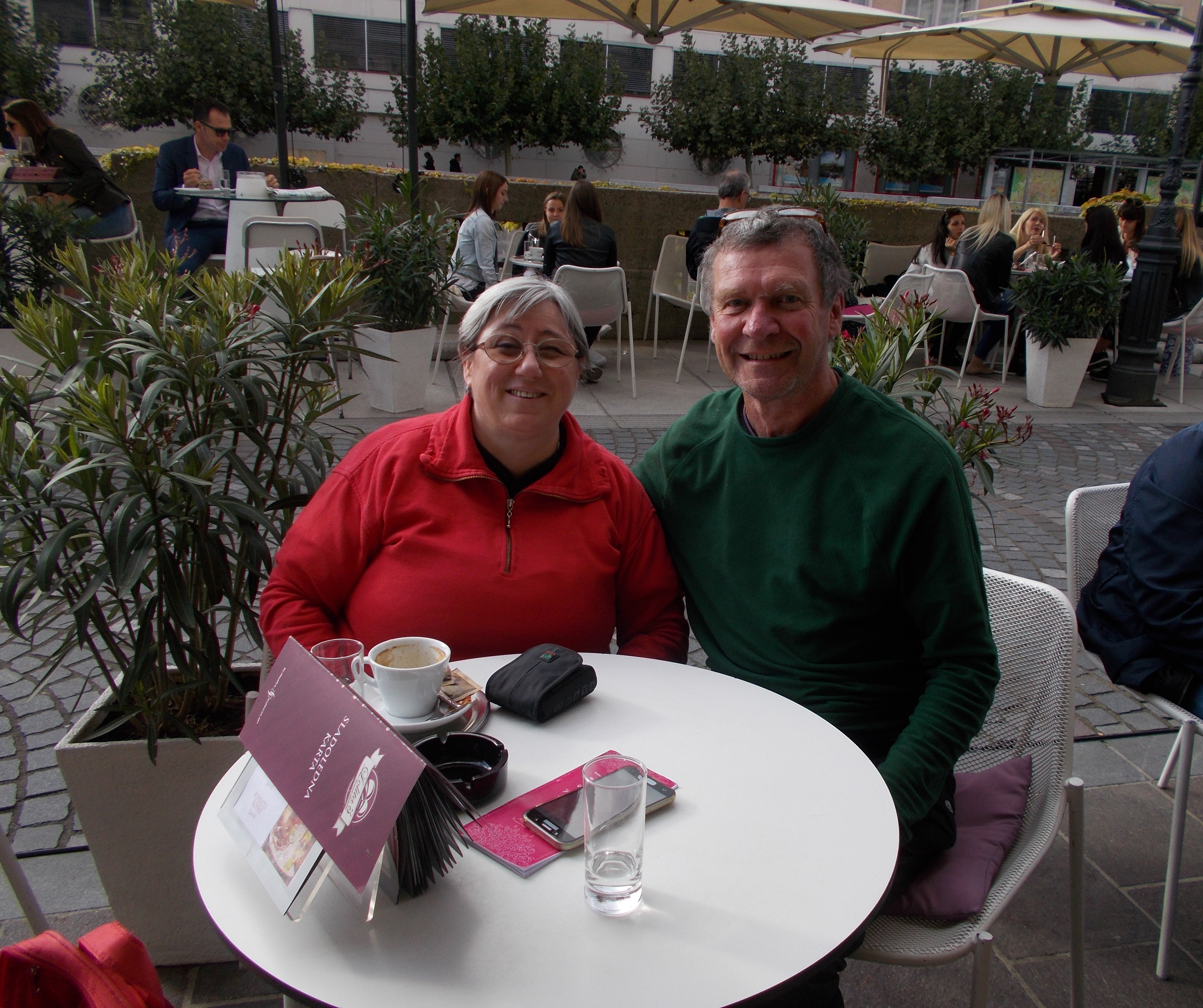 And of course we've made a photo for you to enjoy and us to remember.