some of mine are - Rohini took a couple but I still have others. I'll have to take another picture!
Ok, if you could let me know what you have available that'd be appreciated. I'm happy to pay any costs you want for them, just let me know. Thanks.
ok, here we go -
These are the novels. Note that the Dewi Prysor ones are NOT aimed at learners, and as Dewi often writes dialogue very colloquially, they may be a bit of a challenge!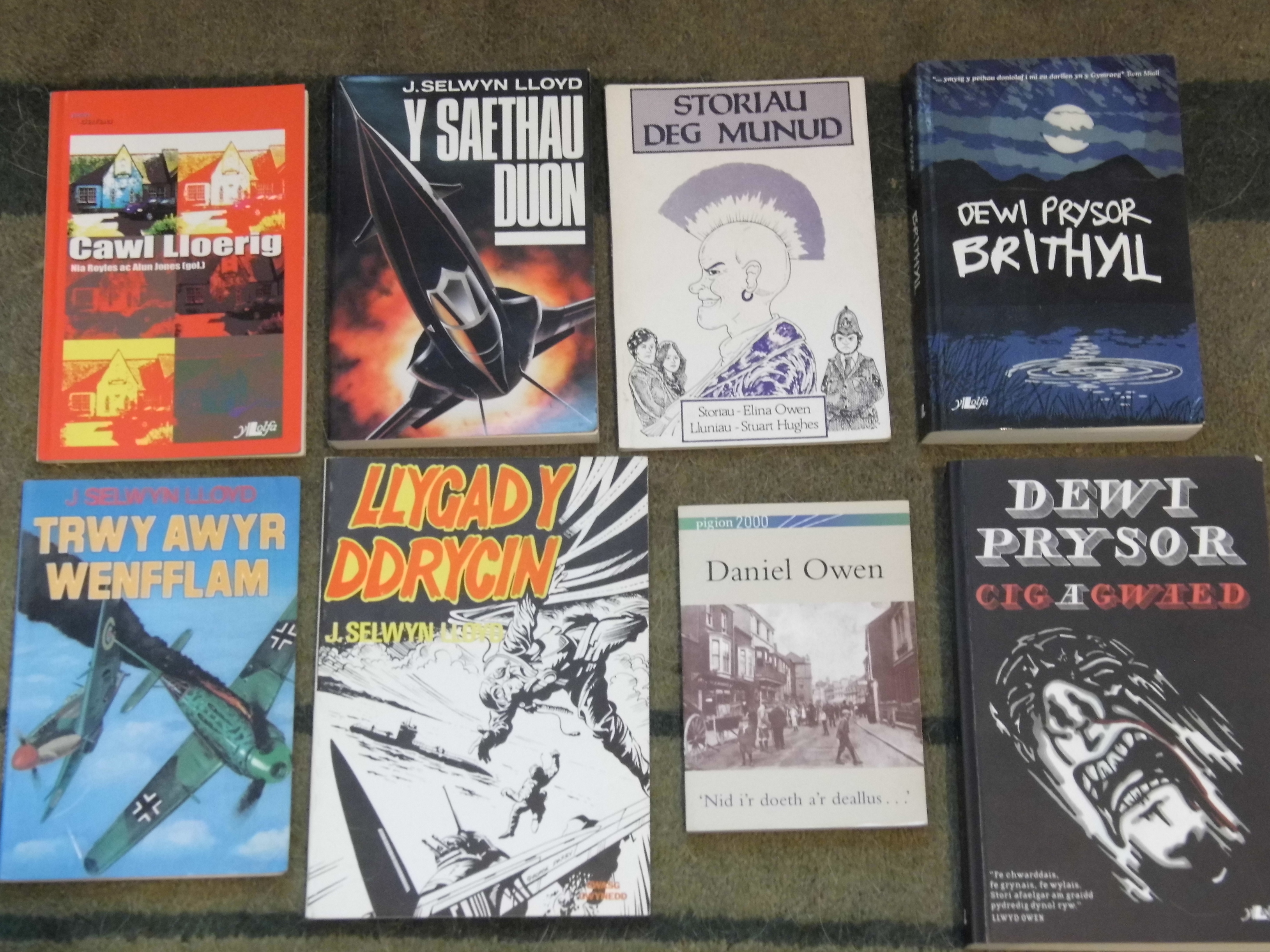 Sorry the pics aren't clearer - if you want more details of what these are (authors/ISBN numbers/better individual pics), just let me know!
PS I don't want any money for any of these.
Hi, thanks for posting the pics. Is it possible I could have either the 'Gramadeg Cymraeg Cyfoes' or the 'Mewn Print' books please? Or even both if nobody else wants them?
I have a feeling the novels might be a bit difficult for me right now, but you could send me the one that you think is the least difficult, perhaps?
You say you don't want any money for these, but what about postage? I'm in the UK btw. I'll PM you my address once we agree which ones I can have. Really appreciate you doing this anyway!
No problem, of course you can have more than one!
To be honest, I've only read Dewi's books - the others were given to me to pass on by a colleague who thought they would be suitable for learners (I very rarely read novels but I thought I'd better read Dewi's seeing as he's my mate!), so I have no idea which would be the least difficult. Do you want me to pick one at random?
Actually, I think the 'Cawl Lloerig' book would be ok as apparently it's a collection of short stories, poems etc by year 9 pupils, so hopefully won't be really difficult.
ok, I'll put those three in the post for you when I'm in town tomorrow


Well, this doesn't fit the thread title very well as its not about books for sale, swop or borrow - its about free books. Yes, free! There are two "shop" locations in Wales - Carmarthen and Newport - as well as some in England. Hopefully, there will be some Welsh books in the "shops" in Wales!

All run by a charitable trust with a good mission

You can donate/volunteer as well as enjoy the books!


www.globaleducationaltrust.org/?page_id=2209
I've just come across this, so apologies if its old news to some!

There are quite a lot of Welsh books in the Carmarthen one. Downstairs. Of all sorts and flavours, but generally not new ones.
I hope you find one!
Unfortunately I didn't find any second hand, and decided to get a digital edition that's way cheaper but as far as I know can't be passed around unfortunately (well I haven't read it yet, but I will!)
Helo @Nicky! I met @tim-loudon on Saturday who can speak an impressive amount of Welsh after one month and has been using a book you've written

Where can I get details of your book, please?

Helo! Would any one like to swop books?

These are the books I have available. I'd like to swop for similar titles in the Cyfres Amdani series, such as Y Llythr, C'mon Ref, Trwy'r Ffenestri, Cyffesion Saesnes yng Ghymru, Cawl, Llybrau Cul, or similar.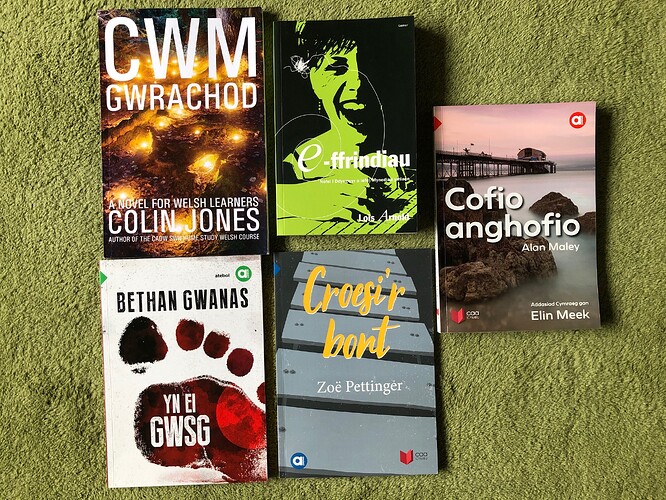 Hi @Cetra, you've got a few titles there that are on my wish list. Trouble is, I don't have any of the books you want! So far my reading material has mostly been from the library. Luckily I had a new stack just before Lockdown. I do have one to offload though, Nerth Dy Draed, which is from the Ar Ben Fford series, level Sylvaen. It's a collection of short stories. If that's any good to you, then I'd love to swap it for Cofio Anghofio. And if you don't get any takers for Bethan Gwanas and Colin Jones perhaps we can come to some other arrangement.
There are just two books left now: eFfrindiau and Croesi'r Bont.

I have just found this forgotten thread again!
Since ordering books from the UK has just become more expensive, and I guess it's going to take a while more before I can come to Wales myself and do a little shopping…does anyone have anything to sell/swap?
I also thought it might be good to keep a few books going around this side of the Channel, where there's fewer available. What do you think?
If anyone in continental Europe's interested, you will have priority.

These are now in Italy and soon ready to be sent out!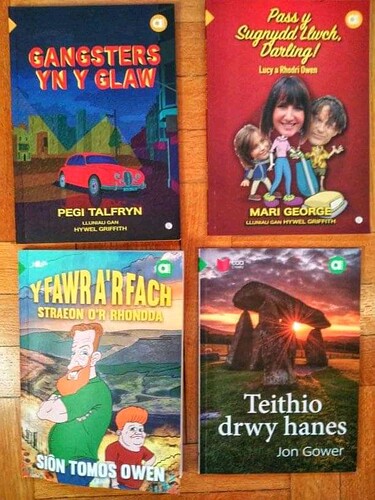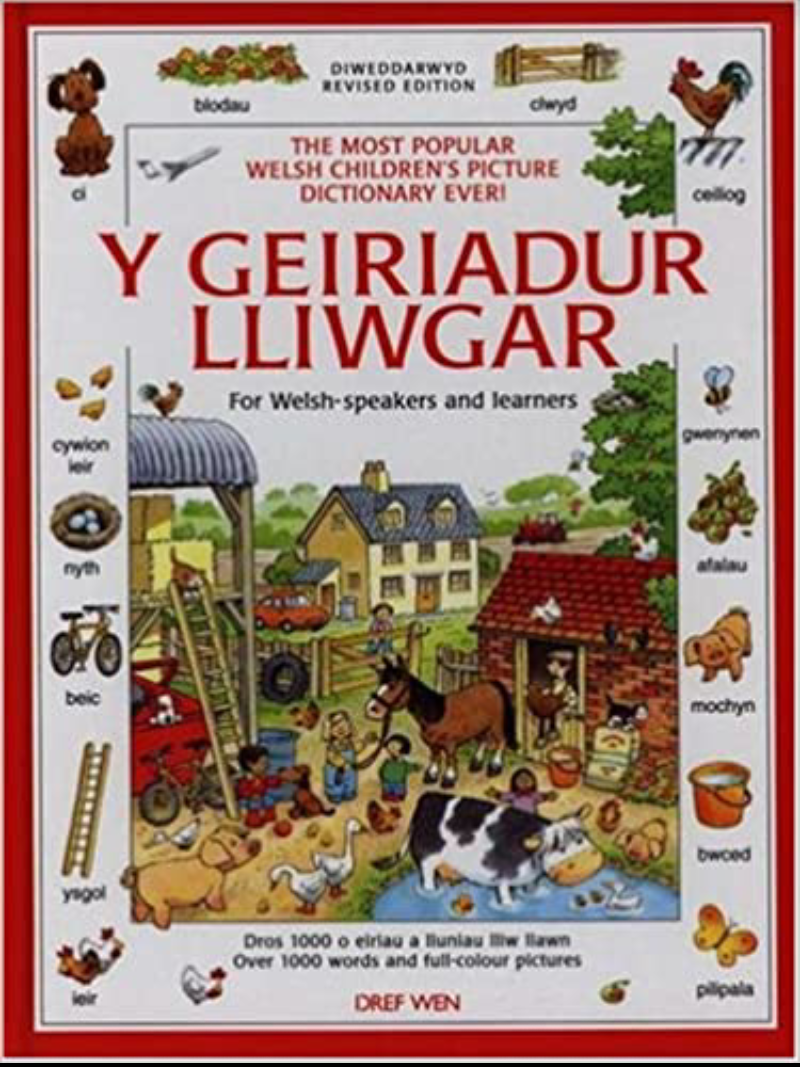 The Royal Mail in the UK have worked hard at upgrading their services since the beginning of the pandemic. It is now so much easier to send anything by mail, without having to go to the Post Office. If you have a printer at home, then you can pay for and print your own postage labels. It's fairly easy to weigh small and medium sized items on kitchen or bathroom scales at home, to estimate the weight - this doesn't have to be exact Royal Mail give weight ranges.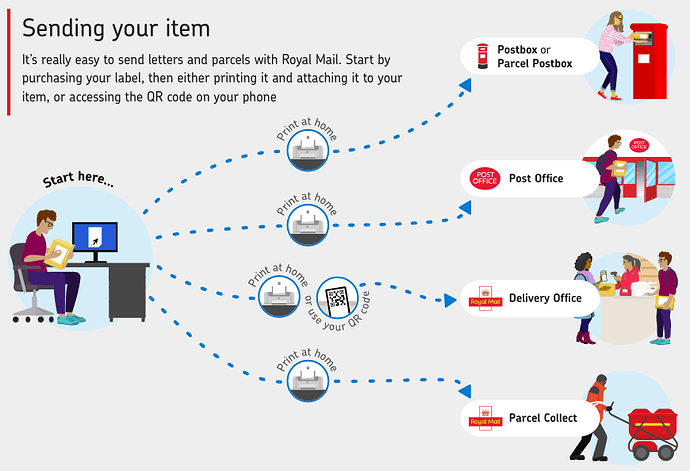 To use their online services, please click here -