Copied from a FB post:
CALLING ALL WELSH LEARNERS

We are delighted to announce that we will be hosting a Welsh Learners' Coffee Morning every Thursday here in Pontypridd Museum run by volunteers from Dysgu Cymraeg.
Sessions start on Thursday 28th September at 10:30-11:30am. There is no need to book in advance and all sessions are free, but we welcome a suggested donation of £2 per session.
This is an informal way to practise your Welsh and is suitable for all learners; so whether you're new to Wales and don't speak a word or were once fluent but feeling rusty, this is the perfect place for you!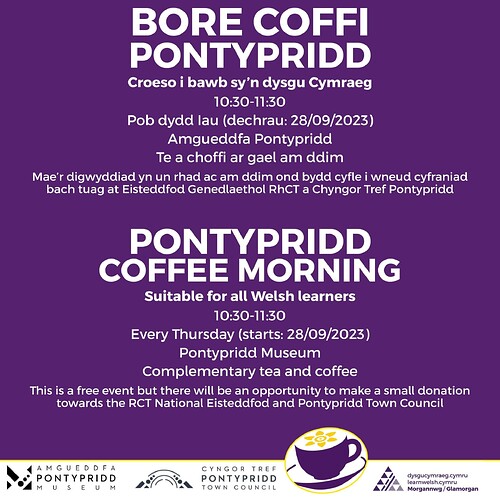 @CatrinLliarJones - next newsletter?