Beware all you words and phrases that try to trip me up! You cannot evade capture in my long-term memory because 'I've got a little list' and you are on it!
Actually, I have three little books, as you can see from the photo: the fancy one where I kept all my notes from the Old Courses, the pretty one with purple lavender for the New Levels as they began to emerge, and my black book which is a synthesis of everything organized in my own way and with extra vocabulary that fits my interests and daily life–including words that only the cat-next-door hears me use.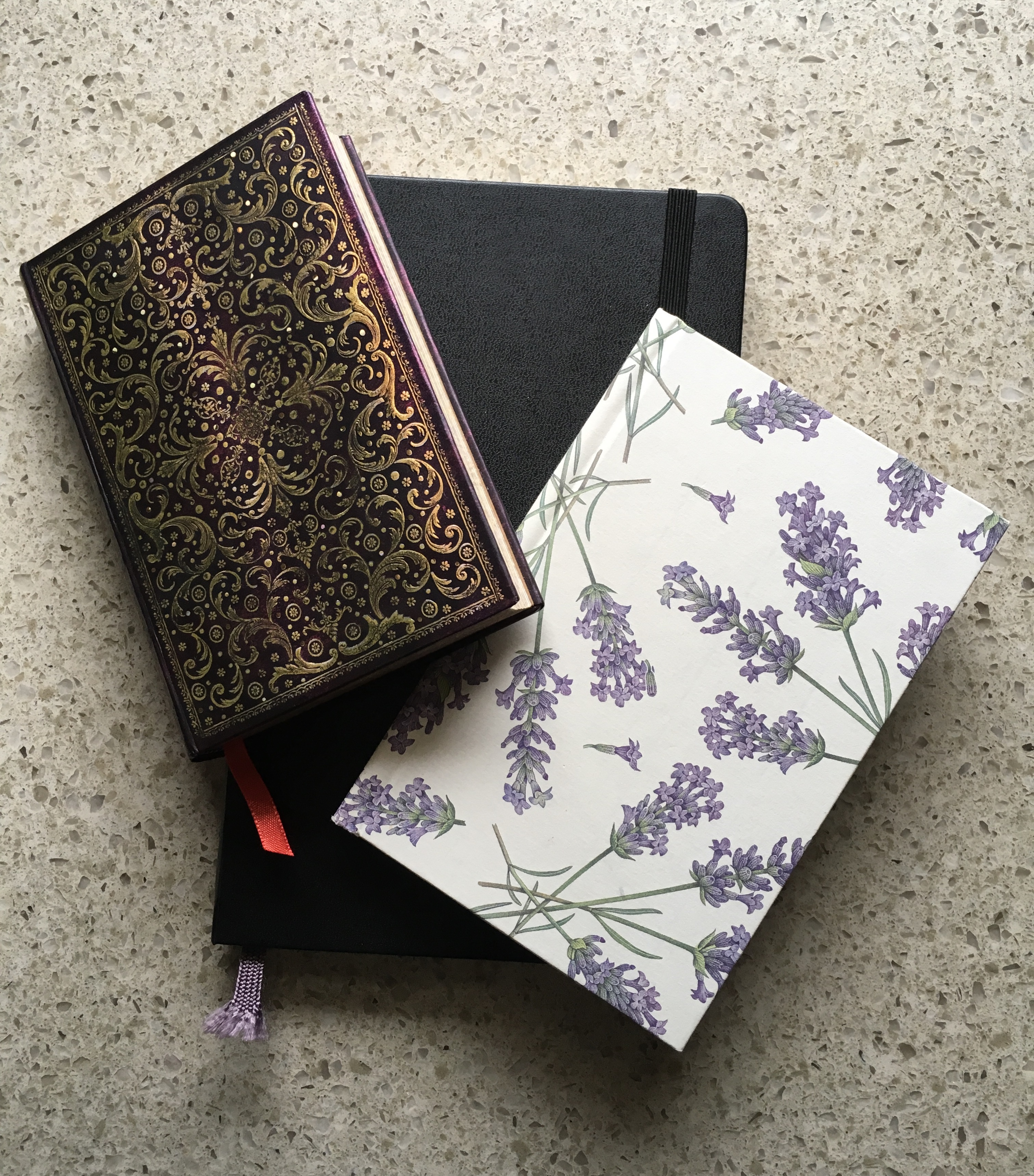 There is nothing novel about this, in fact I have another SSiWer in N. Wales to thank for showing me hers a few years ago when we spoke on Skype–long before Slack was available. We have always been encouraged to make up sentences between lessons and I only wish I'd kept all those scrawled on scrap-paper until I learned the benefit of keeping a little black book.
Fear not my friends, the only name in it is my own, plus my email address and phone number just in case I ever lose it. I did drop it once on a crowded bus at 'home time' for the schools. One of the kids picked it up and handing it back open, just as it had landed, stared in disbelief and muttered something about it being in code. I must admit there are days when I wonder about it myself, but that's why I keep my little black book–in case I forget.
Does anyone else here write things down as an aid to memory, or as a way to figure out a new sentence?
Shhhh,
Mari (the code-breaker)