If you have not heard about the AI bot ChatGPT…well you should do! A very intriguing tool
A free basic version can be used here. Too many questions will incur a time penalty
https://chat.openai.com/chat
I asked it to write a unique poem in a specific form of Welsh poetry which requires 4 lines per verse and 7 syllable per line.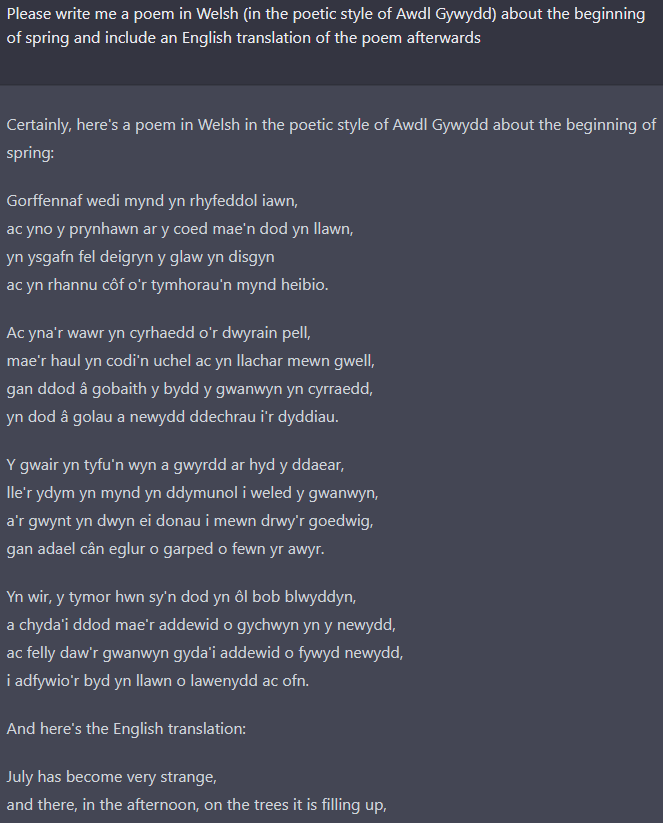 Although it struggled with the syllable parameter (We can forgive it here as I didn't stipulate the exact poetic parameters - I was deliberately vague)… using July as a contextual month for "spring" was definitely an error on its behalf. So I asked it vaguely (again to challenge it) to rewrite the poem.
It made a completely new one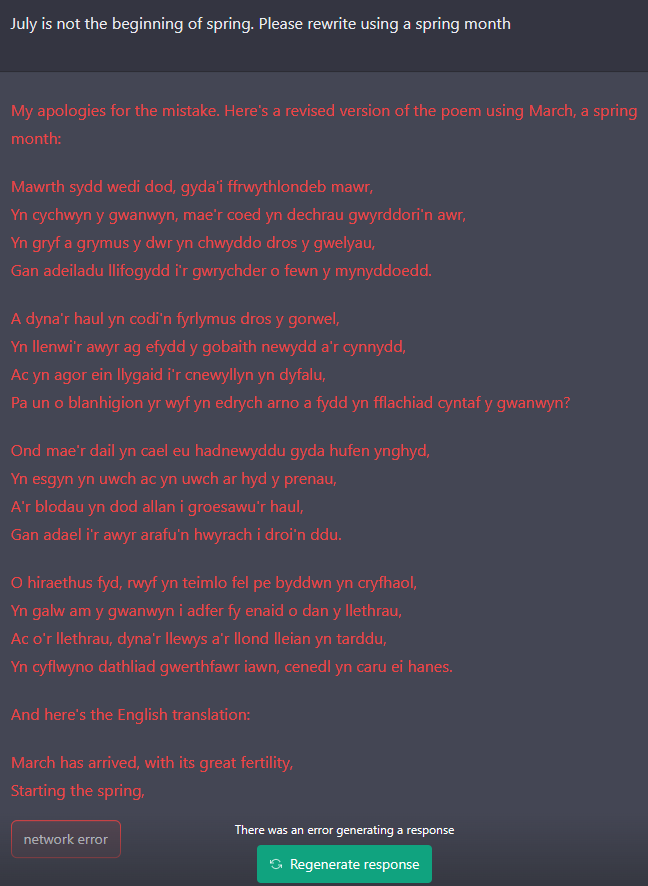 Written complex Welsh poetry is a tough ask and it did pretty well!
Sadly I lost network connection and hence why the follow up image is in red and cut off. Either my internet or the bot is overwhelmed at European Early evening time usage