SaySomethinginWelsh has some brand new badges, especially designed so that members of our community are able to recognise each other and connect at large events such as the National Eisteddfod Genedlaethol!
Wear one on your bag or wear one on your jacket! Let's see if we can fill the Eisteddfod maes with SSiW badges!!!

We have a badge for those currently learning with us:
https://www.zazzle.co.uk/ssiw_learner_badge-256292403783743224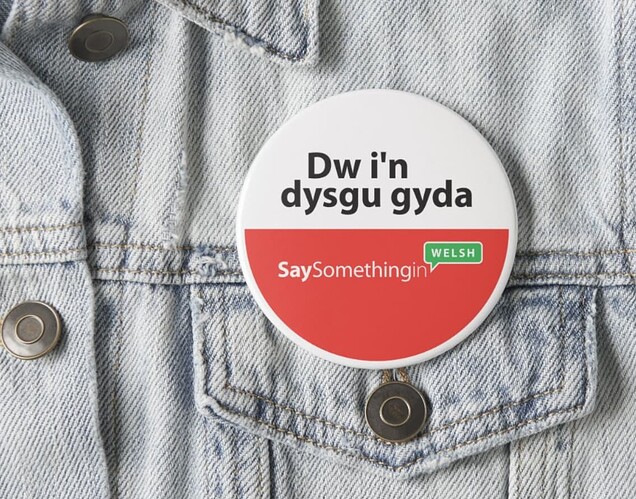 And a badge for those who have completed the SSiW course:
https://www.zazzle.co.uk/ssiw_new_speaker_badge-256787031839168255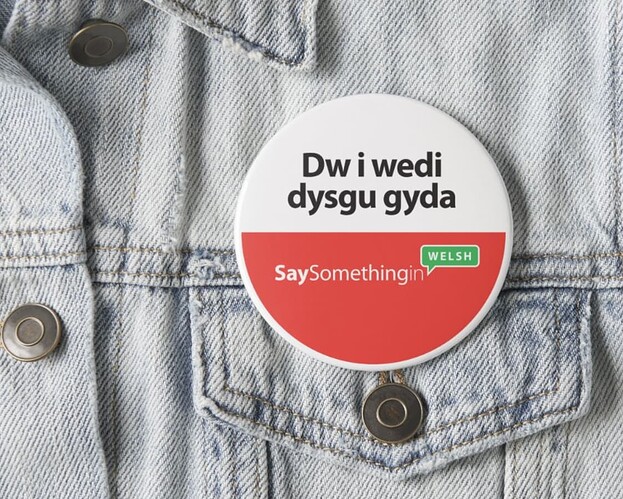 Order yours today in time for the Eisteddfod!
The great news is, if you order before the end of the day today, you get them at a discounted price!!!