Come and meet Jamie Lewis and his inspiring Welsh learning journey …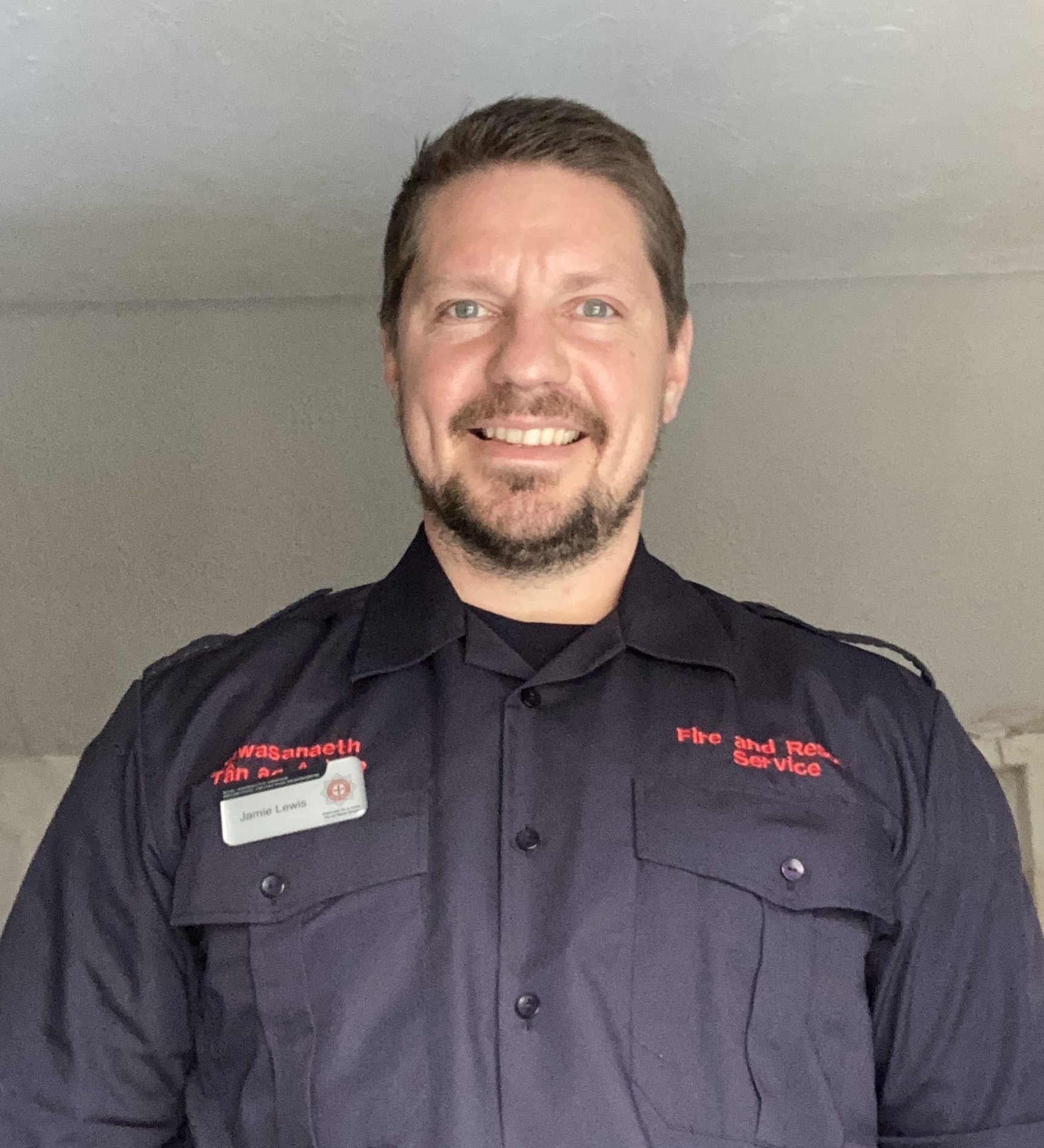 I am originally from Treuddyn (Flintshire), raised always being aware of welsh, I even enjoyed going to the Welsh Youth Club (Adran) more than the English one. As most non-welsh speakers who go into learning welsh later in life I wish I had persisted more with it when I was growing up, if only SSiW was around back then!
So I embarked on my SSiW journey in April 2019 while I live in Cardiff. My partner at the time was from Nefyn and a fluent welsh speaker, part of my motivation to learn, but mostly it was something I really wanted to do. Starting had its own challenges, finding time to do it, striving for perfection and over-using the pause button. Then, 3 weeks into the course I was starting to get a bit overwhelmed with the 6 months programme, so I changed to the 6 minutes a day course instead. I decided one day just to plug myself in to the phone app whilst out on a dog walk, and found I could "kill 2 birds with one stone" and it stopped me reaching for the pause button. Before long this became a regular occurrence, every day on a dog walk I would play the lesson whilst out walking the dog and then this became a habit. Admittedly I looked slightly bonkers, talking to myself in Welsh whenever I passed strangers in the park, but then I loved the thought that they knew I was a welsh speaker so I would talk even louder haha.
Over the months I continued with my routine, trusting the process. There were a few times when I listened to a new lesson and the first time I couldn't understand the words and get frustrated, but these are the emotions to be expected when learning, again I just trusted the process.
Fast forward to April 2020 and the Covid pandemic hit. The world was turned on its head for us all, lacking job security and financial factors arose, I decided to move back to North Wales and care for my parents. I won't go into the details of their health, dad can't really do an awful lot and mum is awaiting a hip replacement, it's a big house and I do all the heavy lifting and help out in any way I can. During this time I had finished level 2 and was starting level 3. It was such a blessing to have, keeping my mind occupied when there wasn't a lot to do. Plus I can say I learned a language during lockdown! I started to dial into the talking groups with Nia, wasn't the easiest thing to do when you meet a group of new people, but becomes easier the more you do it.
I was starting to get more confident with talking in Welsh and in October 2020 a job came up with North Wales Fire & Rescue Service. It was one of those jobs I had all the requirements on the job description and person specification so I couldn't not go for it. They required Welsh speaking level 2, although this could be achieved 6 months after starting. Long behold I received notification for the numeracy and literacy capability tests in December and passed them fine. The next day I was emailed to advise someone would be calling me at lunchtime to assess my Welsh over the phone, you can imagine my anxiety when I read this! I had told them in my application that I had been learning via SSiW. A lovely lady from the Service called me, and just asked me to talk about myself in Welsh. Well I had no idea what they were going to ask and I hadn't planned anything, so I just rambled on about life in South Wales, then I had to move back, remembering to talk about the dog, all in Welsh using some of my favourite phrases to describe things – "Mae nu yn edrych fel llond llaw go iawn", "sothac llwyr" – these seemed to make her laugh. She prompted me a little bit to continue talking which was fine and it last about 10 minutes in total. At the end of the call she told me I was very competent and she would award me level 3. I was absolutely over the moon! I haven't been assessed in welsh since school (25 years ago) so I was pleased as punch and super proud of myself.
In December 2020 I had the interview for the post of Health, Fitness & Wellbeing Adviser. I thought it had actually gone really bad, but the day after I had the phone to say I got the job! I have now been in the role for 3 months and I can't tell you how thankful I am to SSiW for providing a course that suited me down to the ground. I still feel I have far to go to develop my skills to become fluent, but this job certainly does improve my welsh skills every day.
Having completed level 3 in the North dialect I found the Advanced level a bit of a jump, so I have decided to return to the start and learn the south dialect. So far so good, the journey continues.
To see and hear Jamie speak Welsh, click on the following link…