Great photos, @ramblingjohn.
"Fyngau" from Cymdeithas Edward Llwyd suggests cwpan y domen.
Sue
Hediw - Today.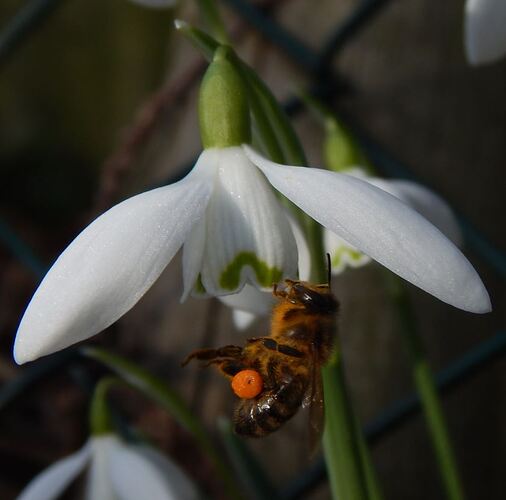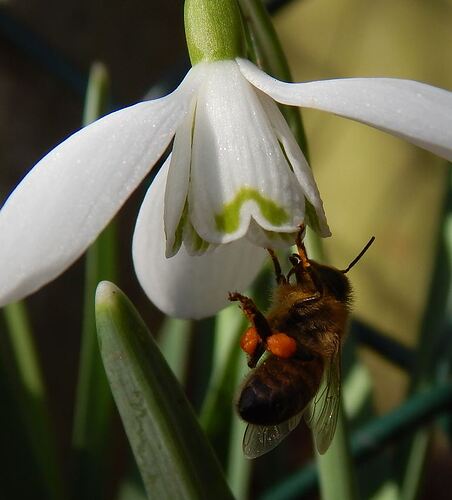 Eirlys gyda gwenynen bach - snowdrops with small bees.
Probably gwenynen gribog - common carder bee.
(finding plenty of pollen i appears).
(click on image for full size).
Cheers J.P.
Mae hi'n bwrw eira chwech mis y bloeddn.

A short video in Welsh and English.

How do you know the bee is Welsh? Just curious
Well it was buzzing a lot but without using the letter Z!
Also it was sufficiently far from the border for me to assume it was at least domiciled in Wales…
Heddiw - Today.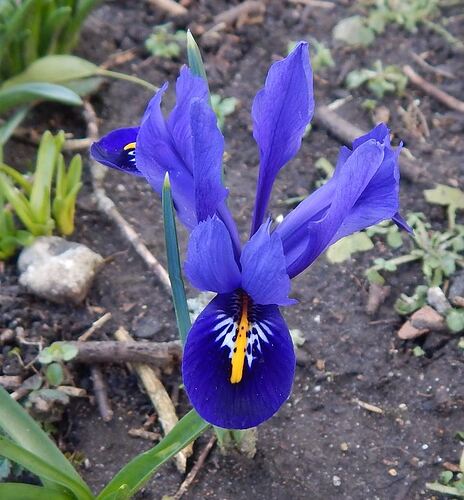 Gellesgen bach - Dwarf iris.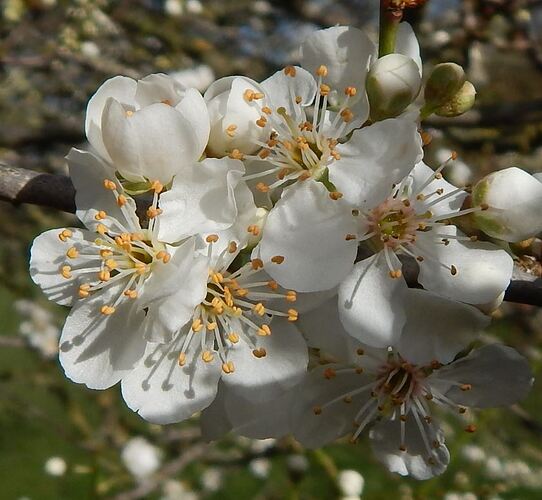 Blodau draenen ddu - Black thorn flowers.
(click on images for full size).
Cheers J.P.
An unusual visitor to the garden recently - only seen him a couple of times but finally managed to get a photo. Not only is he a robin frongoch but also a robin adenwen!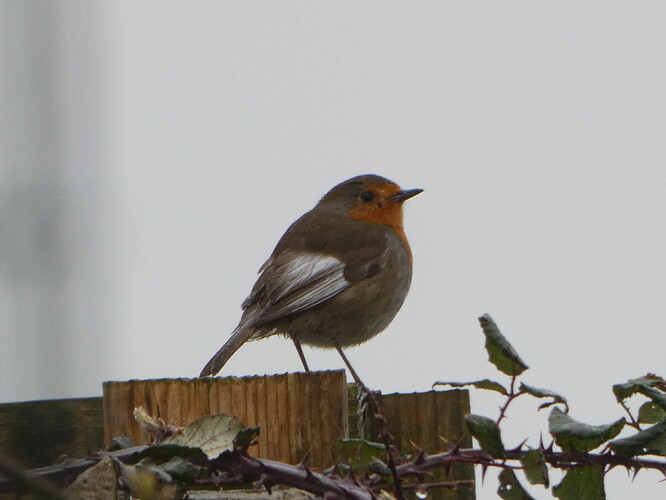 Mae dwi'n trio gwneud y fideo natur yn Cymraeg ac Saesneg.
I tried to make a nature video in Welsh and English.

Please watch, hit the bell and tell a friend.
Diolch!