Yup, that ship has sailed…

Diolch aran. Pete ydw i.

Well Pete, it depends on who gave it to you! (Presumably not someone from the SSiW forum !!!). Was it someone who knew you were learning Welsh and was just trying to be helpful, not realising that through SSiW you've already become an accomplished speaker?
Well true. I'm sure it was with the best of intentions to be honest. It did make me laugh.
Not so sure about the accomplished bit but i'm trying (very some may say).
Thats the book I mentioned at mini-bootcamp as being a really good example of how to put beginners off learning a language. Special mention here to the moment when the narrator, with such good english, tried to pronounce mewn.
And to add to the cheesy book list (um but I still learnt a few new words from it!) I couldn't resist getting this today for erm, er - the children to help them learn…(honestly, not for me!)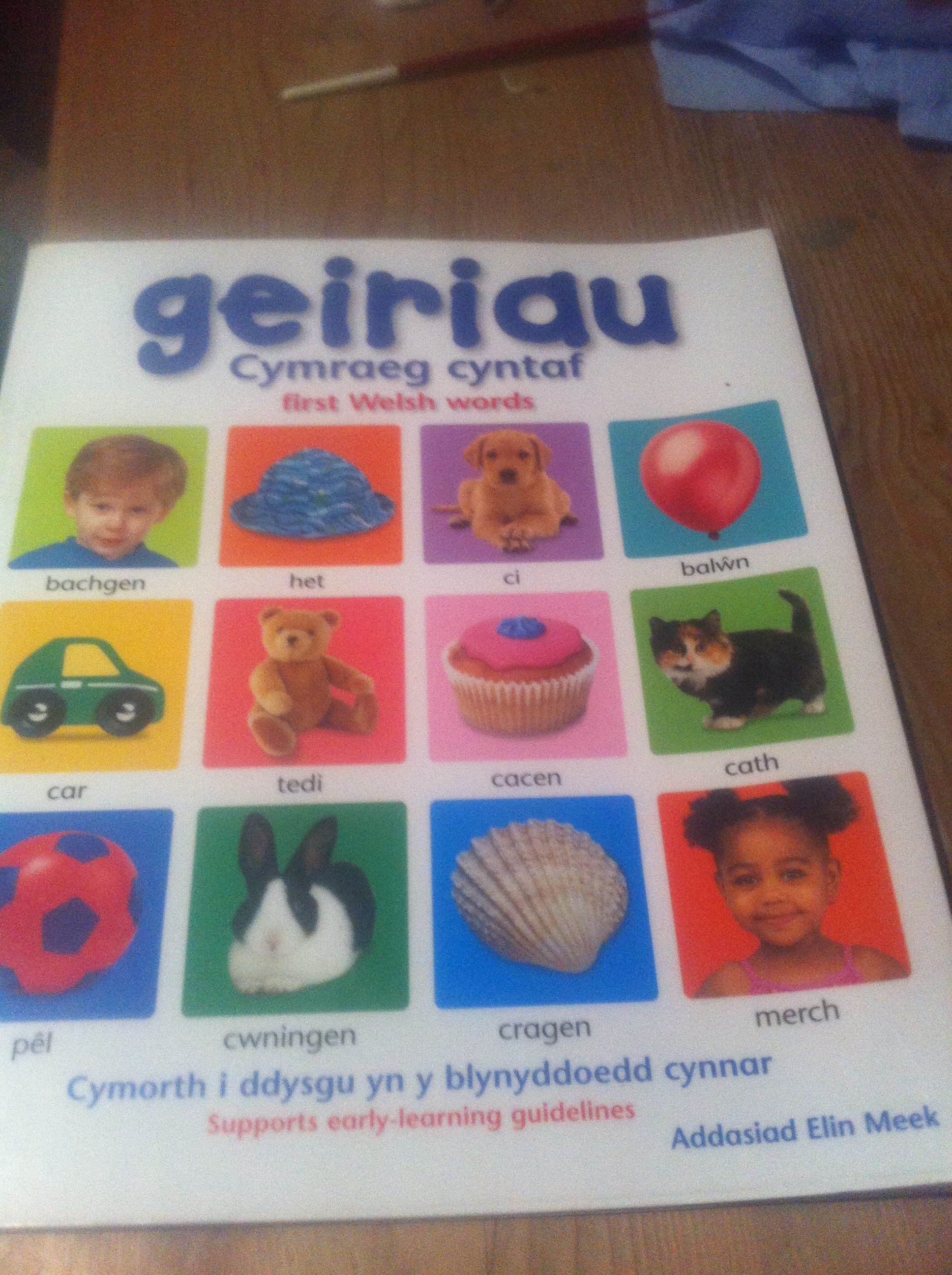 I keep on getting adverts on FB to do a Beginner's Course with the Open University. Now I love the OU, and got my degree with them, but I think I too have progressed beyond a Beginner's course.
I love the OU too. And have done courses in 3 languages with them (although not Welsh). But with the best will in the world, it's not the best way of learning to speak a language. It may well be a good way of getting a good command of the written language and learning to write it properly though, and learning formal grammar, for those who want to do that.
Can I have it???

I started learning Welsh with that book when I was younger but I lost it, I'd love to have one again, I remember buying it with my savings, it was great!
If you really want it of course. Message me your details and i'll post it. The chances of me using it are close to zero!
Pass on the book as a gift to someone else? Pam lai achan?
Hi,I am at level one.Have no clue how to use the forum,so am in the wrong place here I know. Can anyone direct this daft level over.?
Chris.
I too am an OU graduate, and only today I received the March issue of "Open Door", the OU magazine. One of the articles is about an online course "designed for anyone interested in gaining an insight into Welsh culture and developing basic Welsh language skills". Here is the link:
The language bit sounds pretty elementary (we've probably covered all of it, plus, in SSiW Course One/Level One!), but the "people", "culture" "place" and "nation" bits sound interesting.
I might consider it as a supplement to my SSiW studies, in the unlikely event that I have a spare £195 floating about!
'Rydw' i'n siarad… eto!
Did every single learner book used to do this? (apart from Mr King's)
Audio CD hey, dead posh!
Now if they were to bring out 'Welsh for people who've done SSiW and a few other things, but really just want to pretend we know nothing but continue to learn useful things' then maybe!
Er… sorry, not sure what you're trying to ask there!

I did the now discontinued level 1 Welsh module with the OU. I was quite shocked to find that the majority of learning materials were just repackaged from the same source as the Mynediad and Sylfaen apps. They had literally just used the same recordings. I thought that was pretty shocking considering the price they were charging.
I would reckon that the language element of this new course is probably taken straight from Mynediad. Much cheaper just to buy the app, which you have to do anyway if you wanted to do North. The non-language elements might be interesting though.