Does anyone have a copy of the most recent Lingo Newydd?
Sorry my first post wasn't click-baity enough. Here's why I asked. There is an article about the September Bootcamp featuring Susanna Joecks, @Bobi, @sharonmonks and a great photo of the crew!
There is also a letter on page 3 about the Eisteddfod Ar-lein. (A much more glamorous use of page 3, diolch byth!)
I renewed recently, and Rhagfyr/Ionawr should be the first one of my new subscription. I have not received it, nor did I see the new issue in the app when I checked yesterday. Seems strange…
Just popped into my letterbox yesterday!
Arrived yesterday or day before
Mine came today

Good letter!
And those bwtcampwyrs look like a great bunch of people

I'm sure the Lingo Newydd editors won't mind me posting the letters and articles here - SSiW got a mention in 3 different places in this most recent edition! If you haven't seen a copy of Lingo Newydd, this will give you an idea of what it's like - well worth buying if you're starting to read Welsh.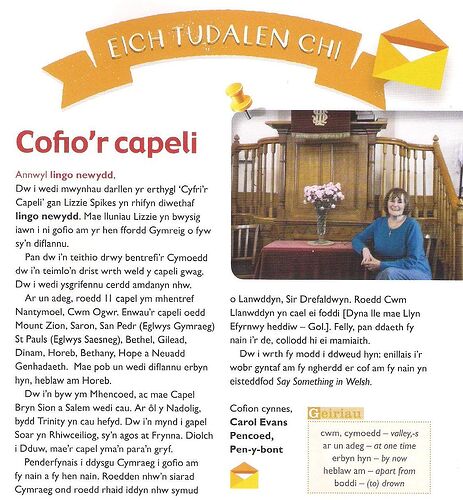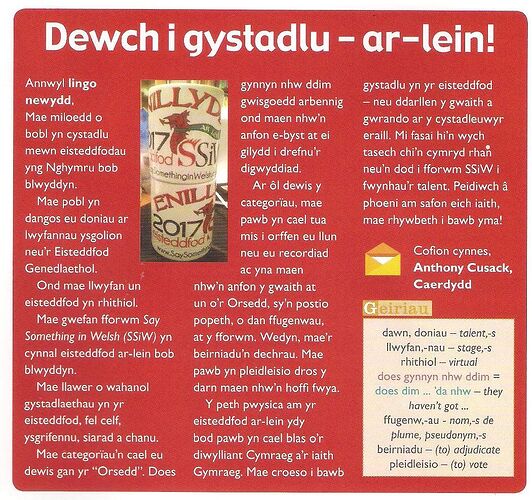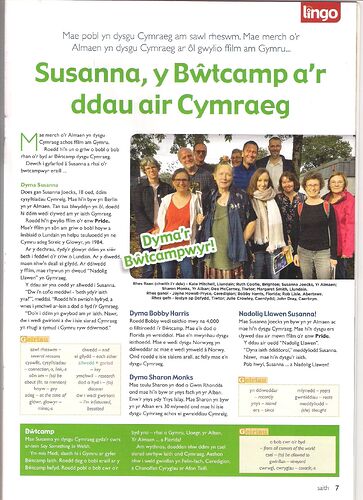 Diolch, Dee!