All I did was make a sarcastic point on Twitter, and now this…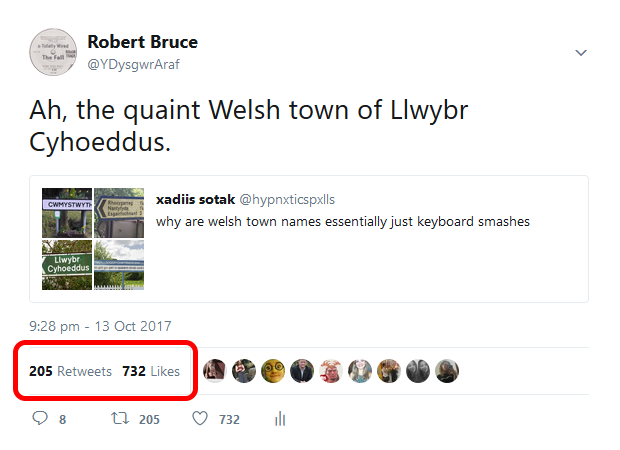 Crikey!

It's the perfectly apt use of 'quaint' that did it, I reckon…

It's on my list of "must visits", along with Llareggub.
Is it ironic that the question was posted by someone whose name and @name looks like essentially just keyboard smashes?

I've never managed to find it despite trying to many, many times.
And who would be upset if he knew we might pronounce his surname as 'sothach'.
Kinda reminds me of someone I met years ago who told me the best holiday they'd ever had in Wales was at a village called Traeth. True story.
I thought your response was brilliant. Just sets the right tone.
Twitter is just perfect for sarcasm.
I guess Llwybr Cyhoeddus is like the End of the Rainbow. After following all the signs there, the next sign STILL says "Llwybr Cyhoeddus", so you never actually arrive!

"Are we still in Kansas…? er, Ceredigion…?"
Its near Canolnunlle I believe!
And points back the way you came, surely?
It's on the same level as something being made from scratch. I've never found a scratch mine, factory or shop